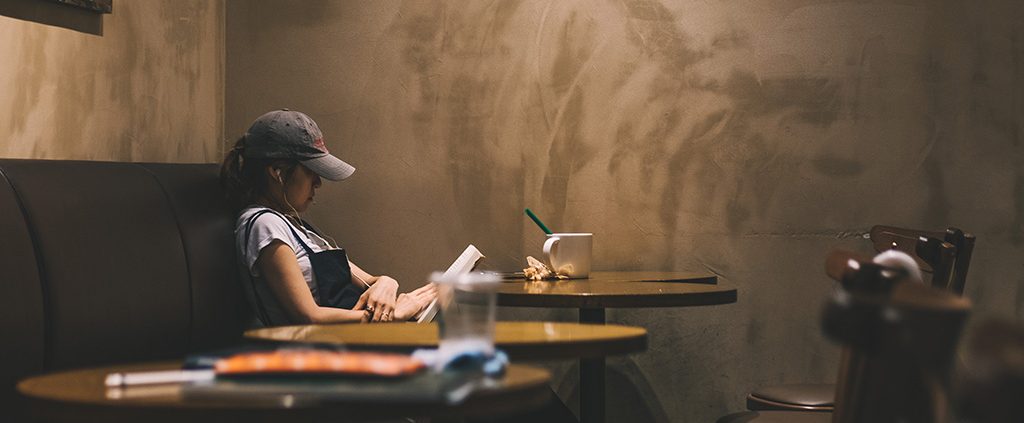 On New Year's night, I was browsing my Facebook page when I was suddenly prompted that my login session had expired and I was logged out. I tried logging in again, but my password no longer worked.
When a colleague called about a strange request he received from me on Facebook Messenger, I knew immediately that my account had been hacked. My response was, "Who is the culprit?! I want him out of my account!"
The loss of privacy meant danger. With these thoughts, anger aroused and fed a sense of anxiety. In my panic, I wondered what action to take, but my mind was a blank. Suddenly falling victim to social media crime was the last thing on my mind, least to say on New Year's Day. It hit me that I had been too complacent for not changing my password frequently. I felt vulnerable and at the mercy of the hacker's next move. I might even lose my credibility with acquaintances.
As I quieted down my heart, I was reminded of Ephesians 6:12—that our struggles are not against flesh and blood, but against the rulers and authorities in the evil forces of the heavenly realms. I knew I had to surrender my feelings of anger over the crime, privacy loss and inconveniences.
In an attitude of surrender, I prayerfully took the practical step to send out text messages to inform as many friends as I could find in my contact list that night, to alert them so that they would not fall victim next.
The next day, I received more calls and messages from friends whose numbers I had lost years ago when my old phone died. It became a busy day for me.
A few friends comforted me that being hacked is common, and two of them even shared their own experiences. But as the day progressed, I experienced increased difficulty trying to get back my account, due to a forgotten and inactive email address, and a string of security questions I no longer knew the answer to.
Anger towards the hacker rose again with my failed attempts. I had wasted precious time trying to fix the problem, yet my efforts were all futile. My heart despaired at all my wasted efforts and regrets of what I had not done (change my password regularly, remember my security questions).
In my devotion the next day, I read through Ephesians 6 again. Reading it again refreshed my mind. Since our struggles are not against flesh and blood, but against the evil authorities in the spiritual realms (Ephesians 6:12), I had to put on the full armor of God (Ephesians 6:11, 13)—to guard my heart and be strong in the Lord who holds all things together. It dawned on me that the sinful act of the hacker could upset me and rob my peace because I had allowed my flesh to rule over me. I was too preoccupied with thoughts about the hacker and the inconveniences that he had caused, as well as my wasted time and efforts to regain my login.
Putting on the armor of God started with me taking up the shield of faith (Ephesians 6:16)—to surrender myself and the situation, fix my eyes on God, rest in the fact that He is in control of the situation, and that all things happen for His good purpose.
With this in mind, I saw how God was good in re-connecting me with some of my old friends when they called to verify after receiving strange requests from my Facebook. He also connected me with some friends I do not normally contact as I sent them phone messages to inform them of the situation. Taking up the shield faith has helped me to see light in the darkness.
When I took up the sword of the Spirit (Ephesians 6:17), which is the Word of God, I started to have a greater understanding of my own anger—which I realized was unrighteous, a result of my flesh instead of yielding to God. The anger, if left unchecked, might lead me to sin against God. I might end up speaking words to curse the hacker if left to my own devices. I saw the importance of guarding my heart by keeping God's Word hidden in my heart, that I may not sin against Him out of anger. Next was putting on the belt of truth (Ephesians 6:14) by reminding myself of the truth found in the Word of God and standing on it, putting on the shoes of peace (Ephesians 6:15) by standing on the gospel that speaks peace and choosing forgiveness towards the hacker. I began to pray for the hacker that he too, may encounter God and see His goodness.
As I put on the full armor of God, the anger in my heart turned into utter dependence on God and His word, which help me resist the temptation of my own sinful flesh to respond negatively to the hacker and sin against God. The experience taught me how easily tempted I am, and that I cannot fight the temptation to sin on my own. Left to my own devices, I would easily harbor anger towards anyone who does me wrong, and it would take me a long time to forget the wrongdoing or I might even be unable to forgive. These would all hinder me from walk freely with God and enjoying the greater blessings that comes from following Him.
With the reminder from Ephesians 6 to put on the full armor of God, I feel assured that God is present and with me as I battle my sins. I am not alone. He is leading me to overcome every sin that hinders me, and all it takes is to follow Him in obedience to His Word. We are overcomers of sins as we clothe ourselves in the full armor as God's faithful warrior.
https://ymi.today/wp-content/uploads/2020/04/Hacked-Social-Media.jpg
613
1024
Agnes Lee
https://ymi.today/wp-content/uploads/2017/05/ymi-logo-black-3.png
Agnes Lee
2020-04-23 11:00:49
2020-04-23 12:22:37
Why I'm Thankful That My Facebook Account Was Hacked