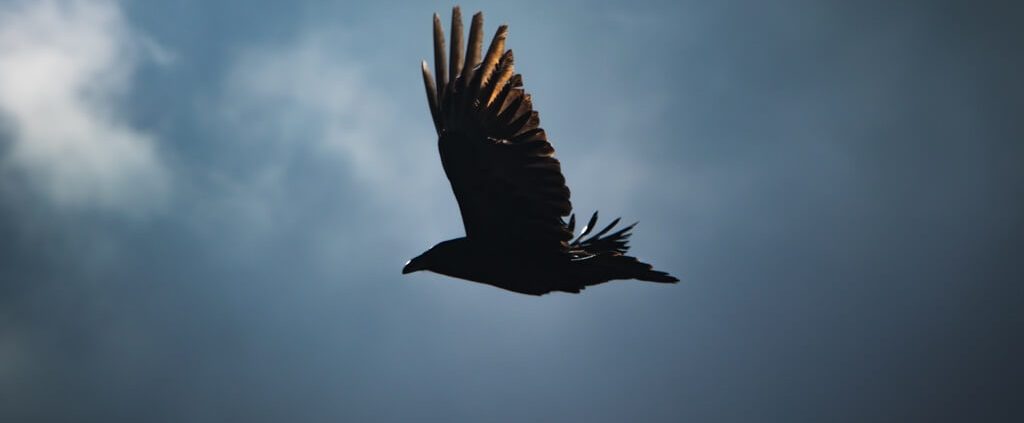 Day 11 – Ruth 2:11–12
A modern fable tells of how a mother hen's sacrifice saved her young chicks: after a big fire, forest rangers began to assess the damage. One found a bird literally petrified in the ashes, perched statuesque on the ground at the base of a tree. Somewhat sickened by the eerie sight, he knocked it over with a stick. Three tiny chicks scurried out from under their dead mother's wings. The loving mother, keenly aware of impending disaster, had carried her offspring to the base of the tree and gathered them under her wings. When the blaze arrived and the heat scorched her small body, the mother had remained steadfast. Because she had been willing to die, those under the cover of her wings would live.
Having noticed her presence in his field, enquired about her, and offered his protection (Ruth 2:5–9), Boaz now tells Ruth what he knows about her. Apparently, Ruth's loving devotion to Naomi and her radical commitment to Yahweh has earned her quite the reputation in Bethlehem (2:6, 11). His comments about her leaving home "to live with a people [she] did not know before" (2:11) are reminiscent of Abraham leaving his home in Ur "even though he did not know where he was going" (Hebrews 11:8, see Genesis 12:1; Acts 7:2–3). It would seem that Boaz is likening her faith to Abraham's. Her commitment to Yahweh is as radical and total as Abraham's!
Affirming her radical commitment to Yahweh (Ruth 2:11), Boaz prays that Ruth will be richly blessed by "the God of Israel, under whose wings you have come to take refuge" (2:12). Boaz gives us one of the Bible's most endearing pictures of sacrificial love and divine protection: a mother bird protecting her young under her wings.
Fresh out of slavery in Egypt, God's people were given a reminder of His protection: "You yourselves have seen . . . how I carried you on eagles' wings and brought you to myself" (Exodus 19:4). Celebrating God as his refuge, the psalmist assures us that "[God] will cover you with his feathers. He will shelter you with his wings. His faithful promises are your armor and protection" (Psalm 91:4 NLT).
This vivid metaphor affirms Ruth's faith in the God whom she has just embraced. A God who will spread out His wings to protect His own. God is her refuge. And ours as well.
Think Through:
If, like Ruth, you have earned a reputation in your community (Ruth 2:11), what good or bad might people say of you?

Memorise Psalm 91:4. How does knowing God "will cover you with his feathers", and "shelter you with his wings" encourage and comfort you today?
Taken from Journey Through Ruth: 30 Biblical Insights by Sim Kay Tee.
https://ymi.today/wp-content/uploads/2020/04/featured_devo_110420.jpg
613
1024
Sim Kay Tee
https://ymi.today/wp-content/uploads/2017/05/ymi-logo-black-3.png
Sim Kay Tee
2020-04-11 00:00:27
2020-03-09 11:07:53
Sheltered Under His Wings