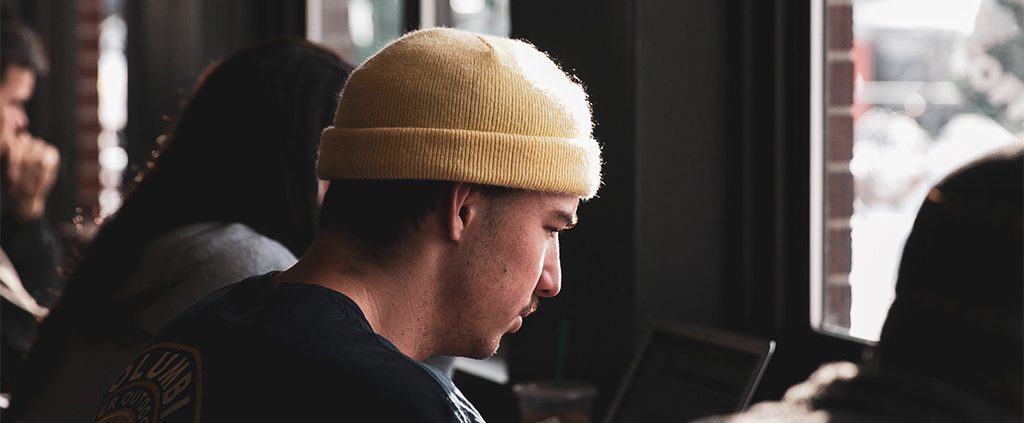 Charles Spurgeon? Depression?
I first heard of Charles Spurgeon from my pastor when he shared some insightful quotes from Spurgeon's many sermons. At the time, I remember being immensely awed by this "giant" of a preacher—and it never occurred to me that someone like Spurgeon would struggle with depression.
It was only when a friend shared this with me that I began to see a different side to this "giant" of the faith. Interested in learning more, I found a book—Spurgeon's Sorrows by Zack Eswine—that documents Spurgeon's experiences in great detail.
Spurgeon's battle with depression began when he was pastor of a large church at the age of 22. Once, when he was preaching to thousands at Surrey Gardens Music Hall, a prankster yelled "Fire!". This caused a panic as the congregation scrambled to exit the building—leaving seven people dead and 28 severely injured in the process.
After this incident, Spurgeon's mental state was never the same again. His wife, Susannah, wrote "My beloved's anguish was so deep and violent, that reason seemed to totter in her throne, and we sometimes feared that he would never preach again."
In the following years, Spurgeon suffered what he called "causeless depression." He once said "My spirits were sunken so low that I could weep by the hour like a child, and yet I knew not what I wept for."
While I could never imagine what Charles Spurgeon might have gone through, I am no stranger to depression myself. I recently went through a stage of severe loneliness, questioning God about my singleness, asking Him "Why?" and "When?"
So, the more I read the book, the more I wanted to know how Spurgeon got through his depression and if there were any practical tips I could apply to my own life. Instead I discovered an amazing thing—while Spurgeon found no cure for his depression, he still committed a good portion of his life (more than 38 years) to serving God by preaching throughout Great Britain.
I consider myself pretty active in church, serving both as a cell group leader and as a member of a committee that looks at ways to draw young adults into a closer relationship with God. At times, I felt my struggle with depression made me unworthy to hold such positions, as I had thought that I would be more of a burden than a help to the young people I was leading. At one stage I even mentioned stepping down to my co-workers. They encouraged me to continue serving, but respected my decision if that was truly what I wanted.
Spurgeon's life, however, showed me that perhaps there is another way to view my depression—not as something that's crippling but a way for me to experience God's love and faithfulness in greater depth.
I am not alone
Because he himself suffered when he was tempted, he is able to help those who are being tempted.

—Hebrews 2:18
In times of sorrow, we often hear that Jesus will make all things right when He returns again. While that is true and a reality we can all look forward to, Spurgeon invites sufferers of depression to find our Savior's help in a place we don't often think of—at the garden of Gethsemane.
For Spurgeon, the garden of sorrow, where Jesus said to his disciples, "My soul is overwhelmed with sorrow to the point of death. Stay here and keep watch with me" (Matthew 26:38) gives us a picture of "mental depression". Because of that, sufferers of depression can find a place to rest within the storyline of Jesus, to know that He once suffered deep anguish and sorrow to the point of death.
I had never viewed Jesus' time at the garden of Gethsemane this way before, and often just focused on other aspects of His journey to the cross. But reading Spurgeon's description gave me a renewed appreciation for my Savior. It helped me see that Jesus doesn't just offer hope for the future, but a hope that is here and now. As Hebrews 2:18 reminds us, He understands our pains and struggles because He Himself had faced it in all its different facets.
Knowing this has led me to pray more regularly. Whenever I feel depressed, I remind myself to trust that Christ is here with me—He knows my pain, and I can surrender all my feelings unto Him. This has helped me through many a time when I've felt weighed down, especially at work or while I'm serving in church, and gave me the strength to keep going.
Invite friends into your journey
Carry each other's burdens, and in this way you will fulfill the law of Christ.

—Galatians 6:2
In Spurgeon's Sorrows, Zack Eswine describes how Spurgeon also turned to natural ways to lift himself out of depression, such as laughter, quiet hours, and relaxing vacations. I find these suggestions very helpful, especially since I'm often tempted to do nothing or sleep at home when I am feeling depressed. Although these can be good forms of relaxation, Spurgeon encourages us to actively participate in different ways that could naturally help lift our mood.
I've found it immensely helpful to make plans with my friends, spending time enjoying each other's company, as well as sharing our struggles and bringing them to God in prayer (Galatians 6:2) instead of keeping to myself. Even if there is no time for us to meet up, being able to text a friend and know that someone is there walking with me has helped me through my depression.
Lean on Christ
The eternal God is your refuge, and underneath are the everlasting arms.

—Deuteronomy 33:27
Spurgeon's life models for me what it means to be dependent on Christ, and gives me hope that I am no less effective in serving God's people despite my struggles with depression.
In fact, I've realized that it is okay to let others know what I am struggling with, that I may lean all the more on Christ, His Word, and the community that He has given me. I know that He is my refuge, and His everlasting arms will carry me through the trials of this life, just as He did with Spurgeon and saw him through his depression and a lifetime of ministry.
If you struggle with depression too, I hope you will be comforted by the truth that Christ offers hope for our journey—and pray for God's sustaining grace to be upon you.
Back to Homepage
https://ymi.today/wp-content/uploads/2020/03/How-Can-I-Serve-God-While-Battling-Depression.jpg
613
1024
Shawn Quah
https://ymi.today/wp-content/uploads/2017/05/ymi-logo-black-3.png
Shawn Quah
2020-04-01 10:00:14
2021-07-05 10:14:15
How Can I Serve God While Battling Depression?