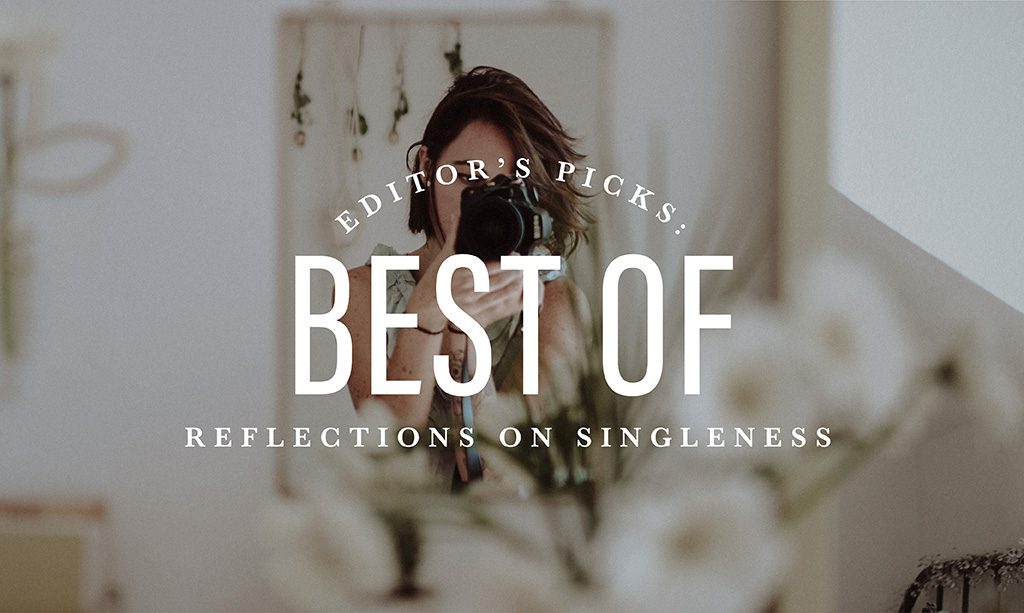 Editor's Picks: Best of Reflections on Singleness
"Are you sure you're not being too choosy?"
"Why are you still single, what's wrong with you?"
"You're not getting any younger!"
Fending off comments from well-meaning friends and relatives on your single status can be a tiring affair.
And the sense of feeling like you have been left on the shelf can be compounded by endless wedding invitations and engagement announcements dominating your social media feed. 
But take heart, you're not alone. This universal issue has been questioned and wrestled with time and time again, so come and have a read of our best articles and artspace projects addressing this issue, and at the same time, learn how we can still live a purpose-filled life as God intended for us to. 
Our answer to the question of whether or not we should stay single depends on us, and more importantly, on our relationship with the One who created us.
One of the greatest aspects of the gospel we often forget is its personal nature. God has an original and unique purpose for each of us.
Why I'm Choosing to Stay Single This Season
The standard answer I have on hand whenever people inquire about my single status is that I have not met Mr Right. 
Truth is, I promised myself I did not want to be involved with someone who would draw me further away from God. So, the season of singleness I am in right now is by choice.
To All Christian Single Guys
There is nothing wrong with being single. Yes, you read this right: There's nothing wrong with you if you are not married or attached—or, for that matter, if you have never been in a relationship.
Your worth as an individual is not determined by whether you are attached or not.
The Waiting Room Called Singleness
The devil has lured us into the waiting room and made us obsessed with one goal: to get the guy, to date him, to get engaged to him, and to marry him. While that desire is valid and something I want as well, we may have unwittingly made this the most important goal in our life.
So this is my question: When did the guy become the goal instead of God?
11 Reasons to Celebrate Singleness
Do you dread being single? Does your status feel more like a curse rather than a blessing? 
The truth is that if we're willing to view it from a different perspective, there's plenty of reasons we can find to celebrate our singleness.
The Day I Stopped Wishing My Singleness Away
Singleness can be a trying season for some of us, but it is not meant to be a time of purposeless waiting. 
Come along with us as we explore how God wants you to live this special season with a life of purpose.