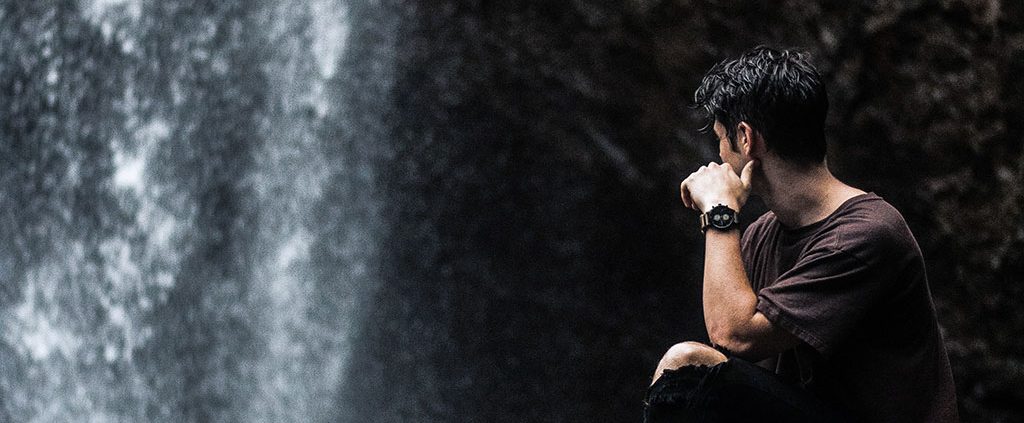 Written by Julian Panga, India
Julian grew up in India and then lived in Australia for 12 years. While working in the banking and finance Industry in Melbourne, he also served as a church elder, missions trainer, and Bible teacher. In 2014, he returned to India in response to God's calling and is currently involved in pastoral ministry and theological training. He is passionate about teaching and training as well as engaging the youth and those in the marketplace with the Gospel.
I felt like I was on top of the world. It was, after all, any young man's dream come true. I was in my mid-20s with a high paying job, good career prospects, and all the comforts and luxuries that life could offer. What more could anyone wish for?
However, something deep inside me felt amiss. There was a growing dissatisfaction in my heart. It all boiled down to one pertinent question: What is it that would truly make my life meaningful?
I couldn't answer that question straight up. As a believer who grew up grounded in biblical principles, I had been taught that I needed to please God with my life. So, in spite of all the temporary highs that life brought my way, the thought that came to my mind instinctively was whether I was doing what God wanted me to do.
One part of me persisted in that thought. Another part of me justified my actions—after all, I was successful in life and had achieved so much so quickly. Surely, God would not be against that? What's more, I was also active in church and missions, and gave generously to Christian work, so that should keep God happy, shouldn't it?
I had defined success the way I understood it and the way the world applauded it. However, I never paused to consider how God looked at success. My seemingly full and abundant life was empty and meaningless when seen from God's perspective.
I began to realize that I had never sought the reason for true meaning and significance in my life. Rather, I set my mind on and pursued those things that would never satisfy. As a result, I had become a purposeless, directionless individual just cruising along life, not knowing what I was doing or where I was going.
That relentless still small voice of God became a persistent prompting in my mind, and there was nothing I could do to distract myself from it. I continued to be restless until I came to a point of confession and answered that question truthfully.
The truth was that I was busy building my own kingdom with my own goals, plans, and thoughts—and neglecting God's Kingdom. Little did I know that these vain pursuits in life would never give me meaning, significance, and purpose in life.
When we give undue importance to secondary aspects of life, such as career, money, comforts, relationships, fame, etc., we end up dethroning God and placing ourselves and other things on the throne of our life. We buy into a lie that says that our ultimate purpose in life is to pursue the things of this world.
The Bible, however, tells us that our true purpose is to seek God and His Kingdom first, and all other things will be added to us (Matthew 6:33). Seeking after God and His glory is what will truly give life meaning and significance. We need to come to the realization that we don't exist for ourselves. Rather, we exist to bring God glory, and when we do that in all we say and do, we become truly fulfilled.
The author of the book of Ecclesiastes had a similar sentiment thousands of years ago. He had also untiringly explored the pursuit of wisdom and knowledge, pleasure and satisfaction, toil and self-indulgence. He tried to find meaning and significance in his work, his pursuits, his goals and desires. However, he came to the stark realization that all these were vain pursuits, a mere chasing after the wind. There was nothing under the Sun by which man would be able to find true meaning and significance.
But he didn't leave it there. Rather, he punctuated the book with precious nuggets of wisdom. There are three keys lessons that we can learn from the Teacher in Ecclesiastes, which help us live a life of meaning, significance and purpose. It is the kind of a life which would put a smile on God's face when lived out authentically.
Fear God Alone
In Proverbs 9:10, we are told that "the fear of the Lord is the beginning of wisdom." Those who practice the "fear of the Lord" will have good understanding, but the one who despises it remains a fool. The Teacher in Ecclesiastes picks up the same idea. He says that the fear of God comes by recognizing God's authority and presence over our lives (Ecclesiastes 3:14). God is not appeased by our gifts or sacrifices. Rather, He is pleased when we are attentive and obedient to His Word (Ecclesiastes 5:1b). He urges us not to set our eyes on our own dreams and words, but to fear God because those who do so will flourish in life (Ecclesiastes 8:12-13).
How have I practiced the fear of God in my life? By recognizing who He truly is. Regular reading of the Bible helps me understand who God is, what He has done for me, and what He continues to do in and through me. God's divine attributes—such as His immanence, holiness, sovereignty and mercy—remind me that although I am unworthy, He continues to be gracious. A fitting response to the Living God is that of reverent fear. And I choose to do that not out of compulsion, rather out of love.
Remember God Alone
The Teacher urges us to focus our mind and heart on remembering God, especially from our youth and before the dark seasons of life come our way (Ecclesiastes 12:1-2). Remembering God and doing so from a young age will set us on the right trajectory for the rest of our lives. When we remember His love, care, and grace, we come to a true realization of who we truly are and our complete dependence on Him. We understand that life is a precious gift of God, and not something we have achieved ourselves. This in turn fills our hearts with humility and gratitude. Remembering God always fills us with great joy, which can never be obtained from wealth, possessions or power (Ecclesiastes 5:19-20).
Remembering that I am God's child, and that He knew my unformed substance and chose me before the foundations of the earth were laid (Psalm 139:13-17, Ephesians 1:4), humbles me to surrender my will to Him and be grateful for His saving grace. This realization moves my entire being to worship my Heavenly Father. I no longer am concerned about gaining people's approval or drawing my identity from the world, but I choose to remember God's goodness in my life and worship Him without any pretense.
Pursue God Alone
Rather than chasing the vain pursuits of life, we will find true meaning and significance in the relentless pursuit of God. The pursuit of wisdom and knowledge, wealth and happiness, purpose and meaning can be seen from the right perspective when we set our hearts on pursuing God (Ecclesiastes 9:7-10). All these things under the Sun, if brought under the Son, will bring purpose and significance to life. Our faith in the Son of God, Jesus Christ and His completed work on the Cross, transforms our otherwise mundane and meaningless lives to be deeply satisfying and full of purpose. The free gift of salvation reminds us that we don't need to strive for it through our works, but can rely on His Finished Work. We can rest in the fact that it is in Him and what He has done for us that we find our true identity as God's children—forgiven, redeemed, reconciled and set free.
On a practical level, each time I make a decision—regarding my lifestyle, investments, relationships, or anything else—I evaluate whether this choice would align me with God's purposes for my life. Only if I feel that this would help me further God's Kingdom and become a better follower of Christ, then I would embrace it wholeheartedly. God has become my sole focus and priority, and all other things in my life are consciously allowed in only if they deepen and strengthen that relationship I have with Him.
Applying these principles in my life has turned it around. I learned that success is not in what I achieve for myself, but in how I grow closer to God in my walk of faith. True meaning and significance in life is not found in the pursuit of things or accumulation of stuff, but in understanding who God is and who I am in relation to Him. This revolutionized my thinking altogether. I was no longer chasing vain dreams, but chasing after God. My greatest satisfaction was found in seeking after God, knowing Him intimately, and pursuing Him passionately. When I turned over my life to Him, began to seek His face and walk in His ways, life became worth living. Life had an ultimate purpose, and there was joy in loving and serving God.
By being obedient to God's voice and surrendering myself to His will, I am now truly on top of the world. God's plans and purposes have come to fruition in my life, and I realize now that there is no greater calling than loving Him, serving Him and making Him known to others.
It's so easy to believe a lie of the devil and finish life having achieved nothing. But if we fear God, remember and pursue Him, life can be full of joy and significance. It is through the intentional pursuit of God that one could unearth the real meaning and purpose of life.
https://ymi.today/wp-content/uploads/2018/07/3-Things-To-Do-When-Life-Feels-Meaningless.jpg
613
1024
Contributor
https://ymi.today/wp-content/uploads/2017/05/ymi-logo-black-3.png
Contributor
2018-07-20 10:30:59
2018-07-20 10:44:15
3 Things To Do When Life Feels Meaningless