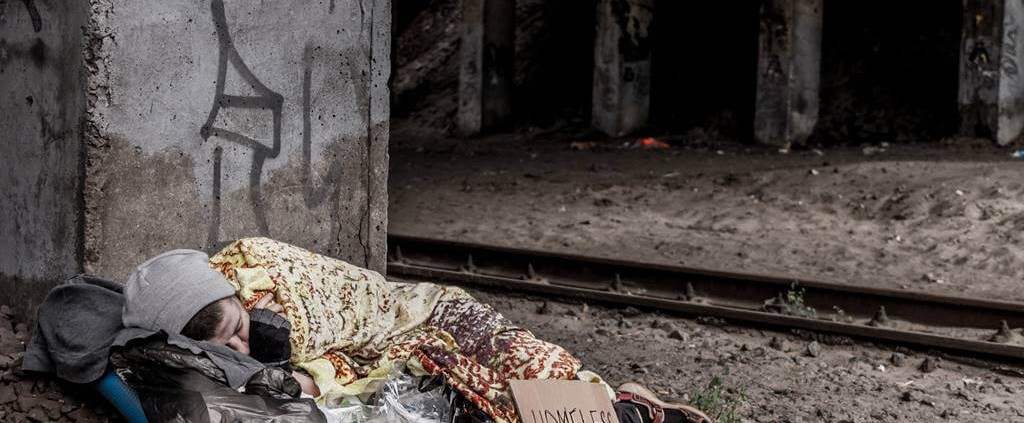 August 5, 2017
READ: Luke 6:19-23
God blesses you who are poor, for the Kingdom of God is yours. God blesses you who are hungry now, for you will be satisfied. God blesses you who weep now, for in due time you will laugh (vv.20-21).
"I've learned more about God from the tears of homeless women than any . . . systematic theology books ever taught me," said Shane Claiborne, explaining what drew him to sharing life in community with the poor. His words take me back to the first time I attended a church service in a poverty and violence-stricken neighbourhood. During the service, several people stood up to testify of their grief and longing for their community's healing. As we prayed and worshipped with a depth I had never experienced, I realised that I too was broken and deeply in need of this kind of community—where pain is freely shared and together we encounter the One who meets us in our brokenness.
For this is the kind of community where Jesus was and is most at home. "God blesses you who are poor," Jesus told His disciples (Luke 6:20), with one sentence dismissing long-held beliefs that riches proved divine favour: "The Kingdom of God is yours." "God blesses you who are hungry now," He said (v.21), assuring those who might doubt His care: "You will be satisfied." "God blesses you who weep now," He said, assuring those on the brink of losing hope that God loved them, was with them and one day would give them joy so full they would laugh again.
While a love for others should cause us to work towards ending injustice, Jesus' lavish blessing should remind us that we have as much to learn from the courage of those who have endured great suffering as we have to offer. Instead of modelling our lives after 'success stories', may we model our lives after the compassionate One who showed us that it's through sharing suffering together that we experience His comforting presence (2 Corinthians 1:7).
—Monica Brands
365-day-plan: Luke 12:1-21
MORE
Read Matthew 25:35-40 and consider what it means to meet Jesus through those who are suffering.
NEXT
Try writing a modern paraphrase of the Beatitudes. What unlikely people marginalised in our society might Jesus declare "blessed" today?
https://ymi.today/wp-content/uploads/2017/08/ODJ_050817.jpg
613
1024
YMI
https://ymi.today/wp-content/uploads/2017/05/ymi-logo-black-3.png
YMI
2017-08-05 00:00:15
2017-08-05 00:00:15
ODJ: Those Who Weep