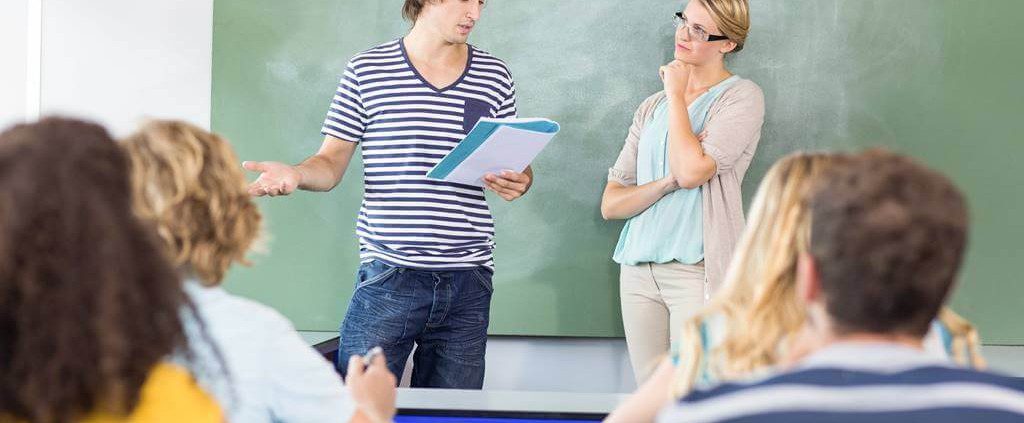 July 19, 2017
READ: 2 Peter 1:16-21
No prophecy in Scripture ever came from the prophet's own understanding, or from human initiative (vv.20-21).
Sam thought his teacher was a bit over the top with her interpretations of poetry. She could launch into a detailed explanation of why there are "five sibilant sounds in this phrase". This would cause Sam to think, Don't be ridiculous! The poet just used words with the letter S! Try writing a poem without that sound.
So Sam decided to conduct a test. When the teacher asked the students to choose a poem to critique, Sam wrote his own poem. Then he put a pen name to it to disguise his authorship and provided a critique. He got an A minus. The teacher marked him down slightly because "you missed some of the author's intent". This well-meaning teacher obviously read something into the poem that the author didn't intend.
This story reminds me of the care we should take to respect the intentions and trustworthiness of Scripture. "We were not making up clever stories when we told you about the powerful coming of our Lord Jesus Christ," wrote Peter the apostle (2 Peter 1:16). Then he said, "No prophecy in Scripture ever came from the prophet's own understanding, or from human initiative" (vv.20-21), reminding us to take Scripture's testimony about Jesus seriously.
Peter's colleague Paul added, "All Scripture is inspired by God and is useful to teach us what is true and to make us realise what is wrong in our lives. It corrects us when we are wrong and teaches us to do what is right. God uses it to prepare and equip his people to do every good work" (2 Timothy 3:16-17).
As you read the Bible, first let it say what it says and no more, prayerfully asking God to reveal its truth to you. Then listen for the Holy Spirit's leading in applying it to your life moment by moment.
—Tim Gustafson
365-day plan: John 6:41-71
MORE
What does Hebrews 1:1-4 tell us about the way God has spoken to us in the past and how He speaks to us now?
NEXT
Do you ever find yourself tempted to put meanings into Scripture that aren't there? How can you take steps to hear the content of Scripture on its own terms?
https://ymi.today/wp-content/uploads/2017/07/ODJ_190717.jpg
613
1024
YMI
https://ymi.today/wp-content/uploads/2017/05/ymi-logo-black-3.png
YMI
2017-07-19 00:00:15
2017-07-01 16:00:23
ODJ: Author Intent