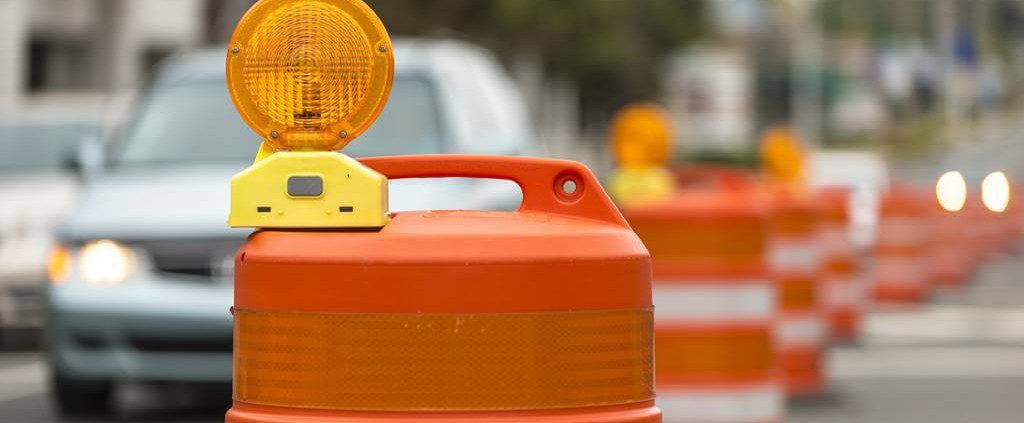 June 5, 2017
READ: Isaiah 43:1-19
Forget all that—it is nothing compared to what I am going to do. For I am about to do something new. See, I have already begun! . . . I will make a pathway through the wilderness. I will create rivers in the dry wasteland (vv.18-19).
When I read the road sign announcing "Construction for the next 50 miles," I groaned. Really? Construction had already been going on for the past three years and now it would be continuing for the foreseeable future—up to three more years! Every day since, as I drive this stretch of pavement under repair, I wonder if it will ever be finished. Deep down I know it will be, yet when I'm stopped in painfully slow traffic, it's hard to believe the road will ever be free of orange barricades and single lanes.
I often feel the same way about the world and myself: it seems like never-ending construction. Sometimes I think, Will everything really be made "new" one day as Jesus has promised? (Revelation 21:5). If I were to live by sight instead of by faith (2 Corinthians 5:7), it would appear that the earth and my soul and everything else would be forever needing repairs. It doesn't seem as if the consequences of Adam and Eve's fall will ever be healed.
In Isaiah 43, the Lord declared to ancient Israel that He was doing a new thing. In verse 19, He said, "See, I have already begun! Do you not see it?" Although some days I do, other days I don't perceive it at all. I need God to give me the eyes to see and ears to hear the truth about reality and that—just as with Israel—He can do new things in and through me today.
God is making all things new—me, you, the earth and everything else that exists—regardless of whether or not I perceive it. One day, we'll look back and realise that He was true to His word, despite our perceptions that things would remain the same forever.
—Marlena Graves
365-day plan: John 1:1-18
MORE
Meditate on Romans 3:4 and consider why you can trust God to fulfil His promises.
NEXT
Think about a time you doubted God would work everything out for good, but then saw how He did. What would you like to see changed in the world? How does it encourage you to know God will one day make all things right?
https://ymi.today/wp-content/uploads/2017/06/ODJ_050617.jpg
613
1024
YMI
https://ymi.today/wp-content/uploads/2017/05/ymi-logo-black-3.png
YMI
2017-06-05 00:00:15
2017-05-23 10:29:59
ODJ: Under Construction