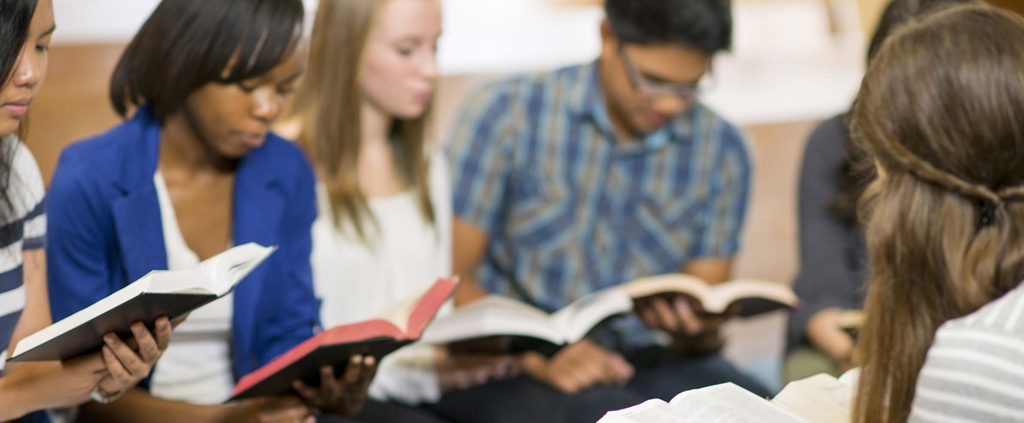 January 26, 2017
READ: Ecclesiastes 5:1-7
Let your words be few (v.2).
Research reveals that the average person speaks between 5,000 and 15,000 words each day. Depending on which research findings you read, the number could be even higher, varying between 5,000 and 40,000! Whatever the actual number is, one thing is sure: Most of us use a lot of words. Who knew we were so chatty?
Solomon, the author of Ecclesiastes, thought deeply about the purpose of life and humanity's relation to the divine. In the middle of his search for answers, he included a short passage on speaking to God, specifically when you're in His "house."
"As you enter the house of God, keep your ears open and your mouth shut. It is evil to make mindless offerings to God. Don't make rash promises and don't be hasty in bringing matters before God. After all, God is in heaven, and you are here on earth. So let your words be few" (Ecclesiastes 5:1-2).
This passage reminds me of Job and his lengthy discussions with friends about their Creator. Late in the discussion God seems to have heard enough and says, "Who is this that questions my wisdom with such ignorant words? . . . Where were you when I laid the foundations of the earth? Tell me, if you know so much" (Job 38:2-4). God helps us see that words spoken in haste to Him are idle—even disrespectful.
Does this mean that we can't "pray without ceasing"? (1 Thessalonians 5:17 kjv). Of course not. Do these passages mean we can't lament before God? No, they don't mean that either (Psalm 5:2; Matthew 27:46). What they do mean is that God deserves our best words. In the thousands of words we speak each day, may He receive our finest (Psalm 145:3).
—Andy Rogers
365-day plan: Genesis 42:1-38
MORE
Read Psalm 96 and be reminded of the praiseworthiness of God. Let your imagination and your words be captured by His goodness.
NEXT
How will you praise and worship God with your words today? What are some fresh ways you can communicate your love for Him?
https://ymi.today/wp-content/uploads/2017/01/ODJ_260117.jpg
613
1024
YMI
https://ymi.today/wp-content/uploads/2017/05/ymi-logo-black-3.png
YMI
2017-01-26 00:00:15
2016-12-28 15:22:06
ODJ: Using the Best Words