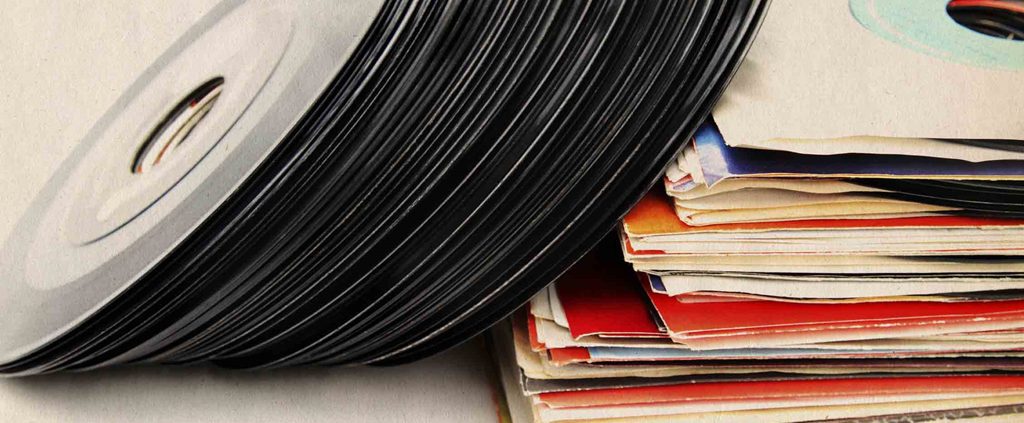 January 24, 2017
READ: Daniel 3:1-30
Praise to the God of Shadrach, Meshach, and Abednego! He sent his angel to rescue his servants who trusted in him (v.28).
What's your favorite way to listen to tunes? From vinyl albums to 8-track cartridges to cassettes to compact discs (CDs) to MP3s, we've enjoyed our music in ever-changing ways over the years. These days, however, more and more young adults are reaching back to buy vinyl records again with 12,000,000 units sold in 2015 alone. These fans are all about a music experience that lets them view and hold on to an album, not simply download songs into a device. Though vinyl might seem ancient and passé to some music lovers, for others it's classic and timeless.
Long ago, a trio of exiled Jews were definitely not enjoying a musical experience. With "the sound of the horn, flute, zither, lyre, harp, pipes, and other musical instruments," they were commanded to bow down to a golden statue of a Babylonian king (Daniel 3:4-5). Staying true to the one true God, Shadrach, Meshach, and Abednego refused to hit the dirt. Their actions ignited King Nebuchadnezzar's fury as well as the flames of a massive furnace that the three were thrown into for not bowing low before the gold (vv.13,19-23).
The young men should have been turned to ashes, but they were spared by God's miraculous power (vv.24-27). Having chosen to worship the "Ancient One" (7:9) instead of some king who had recently burst on the scene, the trio not only survived, but they brought praise and honor to God by none other than Nebuchadnezzar himself: "Praise to the God of Shadrach, Meshach, and Abednego! . . . There is no other god who can rescue like this!" (3:28-29).
When we're tempted to fall for the gods of this age (money, power, pleasures, and more), may we instead remain in the timeless groove of our all-powerful, everlasting God.
—Tom Felten
365-day plan: Genesis 41:1-36
MORE
Read Exodus 34:14 and consider what it means for God to be "jealous about his relationship with you."
NEXT
What lesser gods are you being tempted to follow? How will you worship Jesus today?
https://ymi.today/wp-content/uploads/2017/01/ODJ_240117.jpg
613
1024
YMI
https://ymi.today/wp-content/uploads/2017/05/ymi-logo-black-3.png
YMI
2017-01-24 00:00:15
2016-12-28 15:21:56
ODJ: Timeless Groove