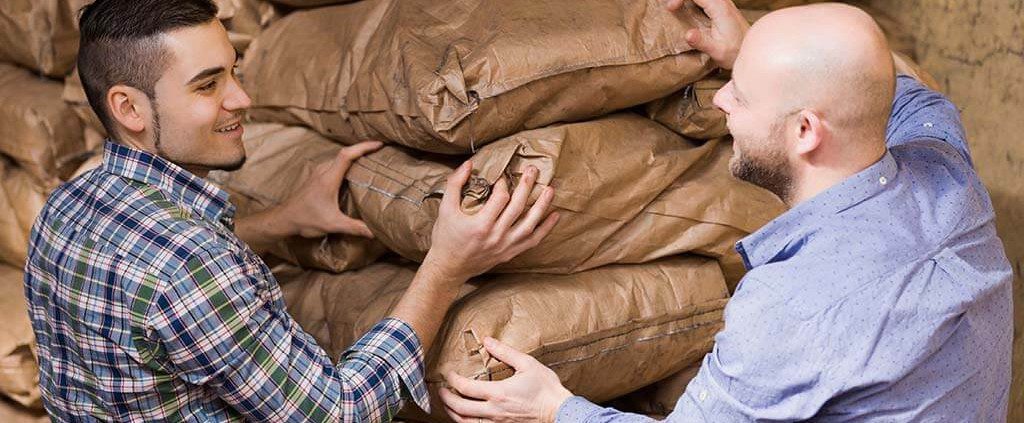 November 6, 2016
READ: Acts 18:1-18
Paul lived and worked with them, for they were tentmakers just as he was (v.3).
Our best conversations sometimes happen while we're doing something else. It can be awkward to say, "Tell me about your deepest joys and fears." But such important topics as these can arise naturally while we're traveling together, building a shed, or even washing dishes. The task somehow helps us converse more freely. Perhaps we're less stressed because we're not focused solely on the conversation.
This may be part of the reason why God commands parents to talk about His ways with their children "when you are at home and when you are on the road, when you are going to bed and when you are getting up" (Deuteronomy 6:7). And it may be what Jesus had in mind when He commanded us "to make disciples" as we are going about our daily business (Matthew 28:19).
This disciple-making approach was modeled by the apostle Paul. He supported himself as a leatherworker—sewing together tents and shoes. When he arrived in a town carrying his knives and awls with him, he either set up his own shop or went to work within a preexisting business. When Paul came to Corinth, he found the leatherworking shop of Aquila and Priscilla, and he hired himself out to them (Acts 18:1-3).
For the next year and a half Paul taught these friends about Jesus as they labored together (v.11). Can you see Paul hunched over a table, making a straight cut as he expounded on the nuances of the gospel? His teaching stuck, for when Priscilla and Aquila met a passionate but uninformed Apollos, they were equipped to take "him aside and [explain] the way of God even more accurately" (v.26).
Do you need to have a meaningful or difficult conversation with someone? Do something with them, and see if the hard talk becomes a bit easier.
—Mike Wittmer
365-day plan: Acts 19:21-41
MORE
Read Eph. 4:25-5:20 to learn how to speak well to others.
NEXT
Why is it important to have meaningful spiritual conversations with others? Who do you need to talk with today?
https://ymi.today/wp-content/uploads/2016/11/ODJ_061116.jpg
613
1024
YMI
https://ymi.today/wp-content/uploads/2017/05/ymi-logo-black-3.png
YMI
2016-11-06 00:00:15
2016-11-07 09:13:02
ODJ: Talking While Doing