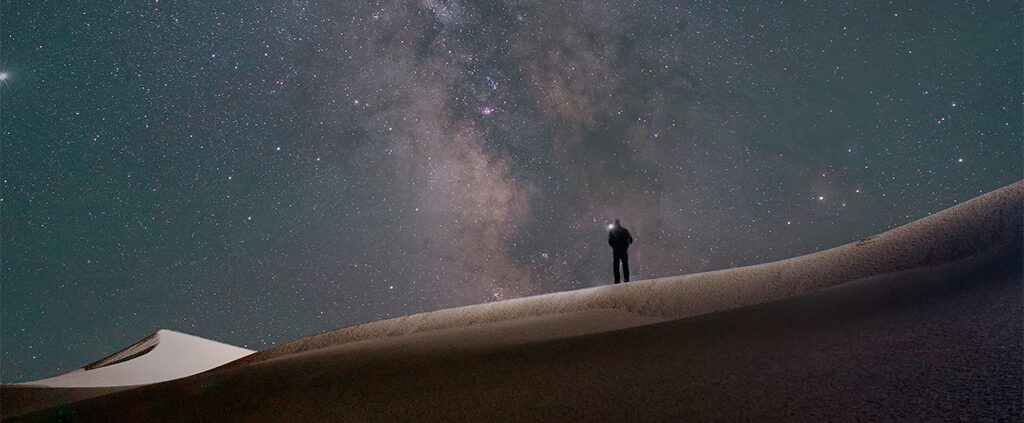 Written By Reuben Teo, Singapore
DISCLAIMER: All stated outcomes are possibilities, not inevitable truths.
Apocalypse. The word conjures many scenarios, with the most popular ones involving zombies and nukes. Sorry, zombie fans, we're not talking about that kind of apocalypse. The real apocalypse, however, will probably involve nukes—after all, so many nations have nuclear weapons. So, here's what you have to do in case of an apocalypse:
Stock up on food and drinks.
No, I'm not talking about potato chips or Pepsi. You need basic necessities. Get food that will last for a very long time. Get lots of clean, bottled water too. Why? Because, well, there's nukes. Most water sources are going to be contaminated by the radiation.
Forget about nature.
Thinking about voicing your environmental concerns? Stop. It won't change anything. I mean, it's an apocalypse, right? With nukes? Why bother? Not a lot of nature is going to survive the fallout.
Prepare to die.
If the nukes don't vaporize you, the fallout might kill you. And if that doesn't do it, then survivors desperate to lay their hands on your food might. Or psychopathic killers going mad from the fallout. And let's not forget the possibility of the post-apocalyptic government that's probably going to kill you.
What a depressing picture, you must be thinking. Is it for real? Maybe, maybe not.
But you can't get away from the fact that an apocalypse is coming—you can be sure of that. How do we know? Because the book of Revelation describes it, and even Jesus mentioned it. You can also be sure that it's going to be ugly. Even if it doesn't involve nukes, war is guaranteed, along with calamities like famines and earthquakes. And, according to Jesus, that's just the beginning (Matthew 24:5-8).
Wow.
So let's be ready. It could happen anytime. In fact, it could happen right now as I'm typing this sen—
Nope, it didn't happen. The Bible makes it clear that we will not be able to predict when the apocalypse will come—only that it will come unexpectedly, and soon. "But the day of the Lord will come as a thief in the night . . ." (2 Peter 3:10).
What can we do? Here's three guidelines the Bible gives about being ready.
Live holy, godly lives.
Okay, forget what I said about stockpiling food and water (or weapons, if you were thinking of them). The Bible tells us that our preoccupation should be . . . doing good to others and living holy lives (2 Peter 3:10-12, Galatians 6:10, John 9:4).
Surprising, isn't it? If you're wondering why this is such a big deal, it's because it is precisely what a lot of us won't be doing as the apocalypse looms nearer. As things deteriorate at the societal and environmental level, it will also get worse at the individual level—people will get more selfish and self-focused, and less willing to do what is right. The Bible has a whole string of descriptions about what most people will be like in the end times, and it's isn't pretty (2 Tim 3:1-7).
And how can we be holy and godly? Only by drawing near to God and following Christ closely. Ultimately, that's the best preparation for an apocalypse.
Beware false teachers.
Many people will claim to be Jesus in the last days. And this will confuse many, even God's own children. Jesus himself warned of false teachers: "Take heed that no one deceives you. For many will come in My name, saying, 'I am the Christ,' and will deceive many" (Matthew 24:4-5).
His disciple, John, also said, "Beloved, do not believe every spirit, but test the spirits, whether they are of God; because many false prophets have gone out into the world" (1 John 4:1).
But how do we test the "spirits"? How do we discern what is "legit" teaching and who are "legit" prophets? The simple answer: read God's Word. Read it daily and intently, internalize it, and put everything you've heard to the test.
Share the Word.
Yes, we need to know the Word thoroughly in order to know what questionable teaching is—but it doesn't stop there. Share it, because the Word of God changes lives (2 Tim 3:16-17). Not only will you be more prepared for the end times yourself, but you will also help others get ready, too.
The Apostle Paul says, "Preach the word! Be ready in season and out of season. Convince, rebuke, exhort, with all longsuffering and teaching" (2 Timothy 4:2).
Just as we have received salvation because someone took the pains to tell us the Good News or explain the gospel to us, we need to do the same for others (Rev 22:10).
The only way we will prevail when the apocalypse comes is if we take direction from the One who controls all things.
And at the end of it all, we'll see the greatest of all sights—Jesus, sitting on a white horse. The Apostle John tells us: "His eyes are like blazing fire, and on his head are many crowns. He has a name written on him that no one knows but he himself. He is dressed in a robe dipped in blood, and his name is the Word of God. The armies of heaven were following him, riding on white horses and dressed in fine linen, white and clean" (Revelation 19:12-14). What a sight to behold!
The apocalypse is coming. Will you be ready?
https://ymi.today/wp-content/uploads/2016/04/A-Dummys-Guide-to-Facing-the-Apocalypse.jpeg
613
1024
Contributor
https://ymi.today/wp-content/uploads/2017/05/ymi-logo-black-3.png
Contributor
2016-04-01 10:00:57
2021-09-15 21:04:11
A Dummy's Guide to Facing the Apocalypse