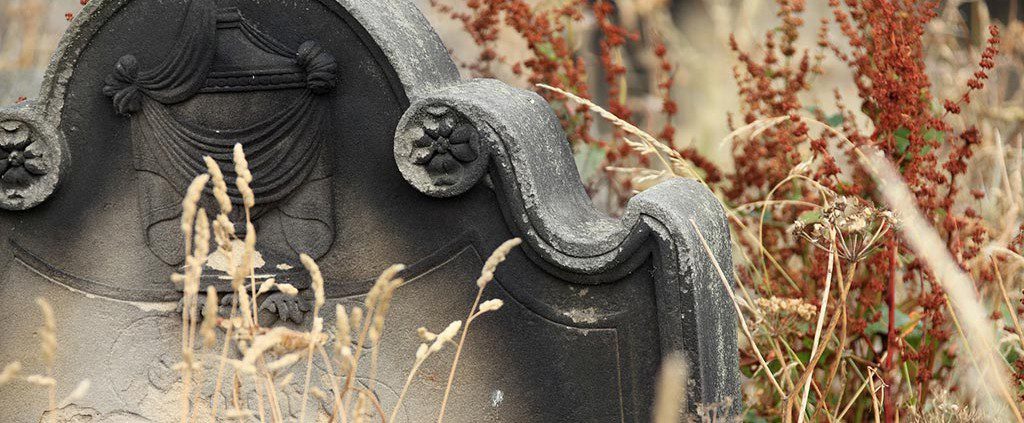 Written By Joawen Ho, Singapore
In May 2006, my family experienced our first death. My mother's younger brother died in a hit-and-run accident, leaving my auntie behind to raise five young children on her own.
As a non-Christian then, I wondered how someone—and in this case, a loving father and successful businessman—could lose his life in just a flash. If life was so fleeting, I thought, what was the meaning and purpose of one's existence? Thus began my journey to find out the purpose of my life.
Having been brought up in a multi-religious culture, I grew up with the belief that God existed. I just wasn't sure which god was true. So one night, I started praying to an unknown God. The prayer went like this: "If you truly exist, please show yourself. Where is my uncle and what is he doing now?"
Shortly after, a friend gave me a little booklet about suffering. For some reason or another, I felt an urge to find out more after reading it. So I joined my friend and her church mate for Bible study.
On 11 November 2007, I prayed to receive Jesus Christ into my life. To be honest, I hadn't come to a complete understanding of who God was at the time. In fact, I didn't even fully accept all the answers I had been given. But I realized that no matter how many lessons I went through, I could never know Him completely—there were just too many questions about the world, about life, and about God that I would never stop asking. So I decided to take a leap of faith and believe, because Christ's claims about His identity as Son of God and His crucifixion on the cross were too compelling not to.
Of course, one could argue that the sacrifice involved in giving my life to Christ would not have been worth it if He didn't turn out to be real. But if Christ was indeed God and was truly as He claimed—"the way and the truth and the life"—the cost of not following Him would have been even greater.
As I grew in my understanding of God, I started to appreciate how majestic He really is. He is the one who created the heavens and the earth and all the creatures in the earth. Yet, because of His great love for humanity, He chose to redeem us from our state of sinfulness and give us hope of salvation. I also started seeing Christ's love for His people, exhibited through the loving community.
But my faith in this loving God was greatly shaken in mid-May 2010, when another of my uncles passed away—also in a hit-and-run accident. Uncle Richard was like a second father to me: he loved me as his own daughter and had been there for me at many significant milestones in my life. But he wasn't a Christian.
Having understood the message of salvation, I knew that Uncle Richard's death meant that we would be separated eternally. I started to regret that I hadn't shared more about my faith while he was alive. I became angry that God didn't give me more time. I started to ask: How could God let another loving man die like this? If God was just, how could He allow such suffering and injustice? As I struggled with these questions, I was ready to abandon my faith.
At a church camp which I attended in the same month, however, I came across the passage from John 3:16-18 during my Quiet Time.
"For God so loved the world that he gave his one and only Son, that whoever believes in him shall not perish but have eternal life. For God did not send his Son into the world to condemn the world, but to save the world through him. Whoever believes in him is not condemned, but whoever does not believe stands condemned already because they have not believed in the name of God's one and only Son."
As I meditated on this passage, I finally understood how deep God's love was for us. It was this love that led Him to sacrifice His beloved Son for us on the cross—an act that brought God great pain and anguish. So, I realized, He knew exactly what I went through when my uncles passed away.
With that newfound appreciation for what God did, I prayed once again to receive Jesus into my life. I committed myself anew to knowing Christ. And over time, I began to understand His heartbeat for the lost. From John 10:16, for instance, I learned that God desires for other sheep to be brought into the sheep pen. "I have other sheep that are not of this sheep pen. I must bring them also. They too will listen to my voice, and there shall be one flock and one shepherd."
And in Luke 15:5-7, I know that the Lord rejoices over every salvation: "And when he finds it, he joyfully puts it on his shoulders and goes home. Then he calls his friends and neighbors together and says, 'Rejoice with me; I have found my lost sheep.' I tell you that in the same way there will be more rejoicing in heaven over one sinner who repents than over ninety-nine righteous persons who do not need to repent."
It is my prayer that I will walk more closely with my Father in Heaven, and that I will grow to listen to His voice more intently, and follow Him. I also pray that my walk may bring others to follow Him as well.
https://ymi.today/wp-content/uploads/2016/03/What-if-a-Loved-One-is-Not-Saved-.jpg
613
1024
Contributor
https://ymi.today/wp-content/uploads/2017/05/ymi-logo-black-3.png
Contributor
2016-03-04 10:00:00
2016-03-03 12:58:19
What if a Loved One is Not Saved?