Reading about wars in distant lands can make us feel helpless, especially when we feel unable to do anything practical to help those caught in the crosshairs of conflict. 
But even from where we are, we can cover them with our prayers, and trust that the God we pray to is all-powerful and in control, able to make wars end (Psalm 46:9) and bring everlasting peace (Isaiah 2:4). 
Let's pray together.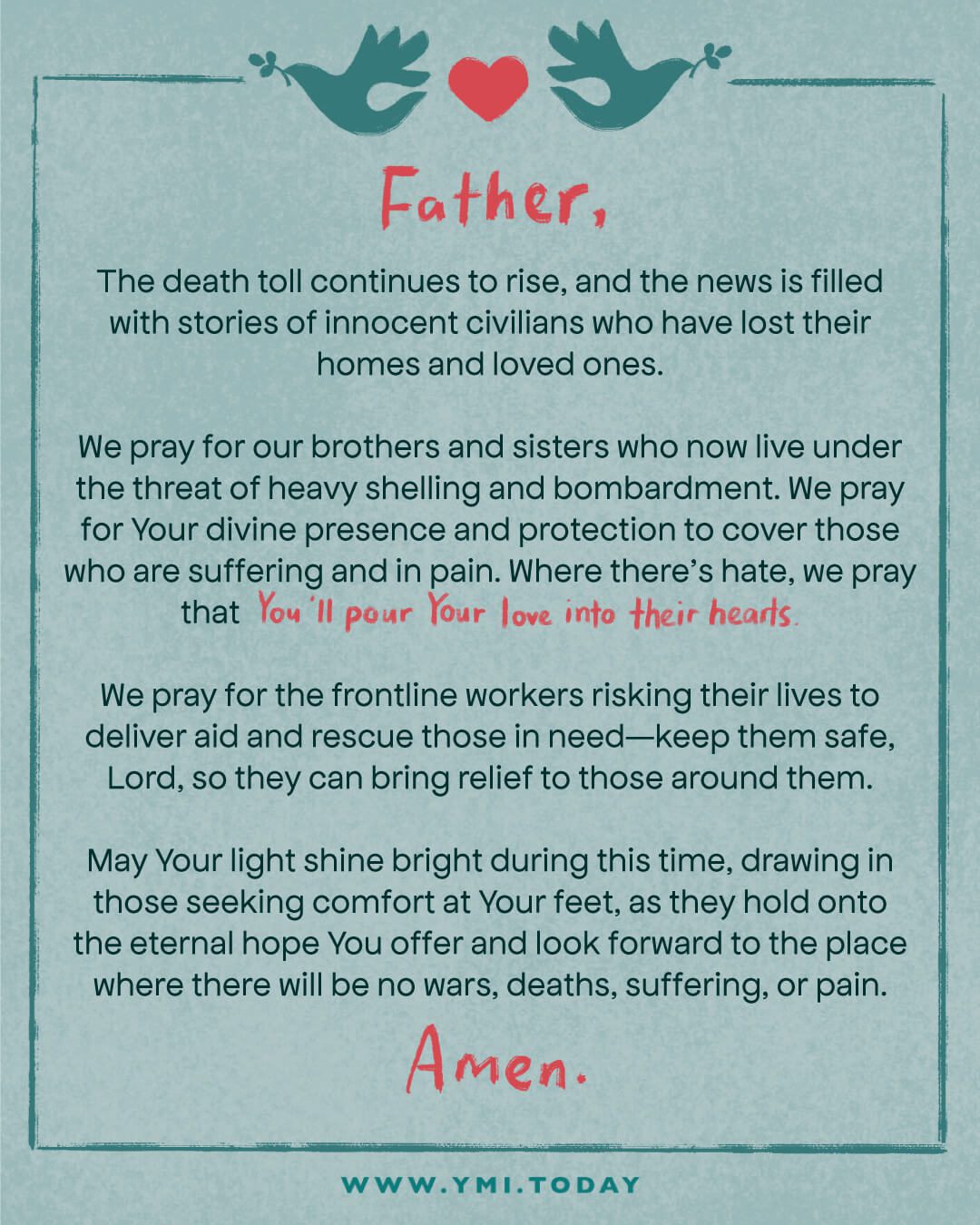 Grappling with questions about suffering? Read this:
Let's seek God together for peace as a body of Christ. We encourage you to share your prayer down in the comments below.