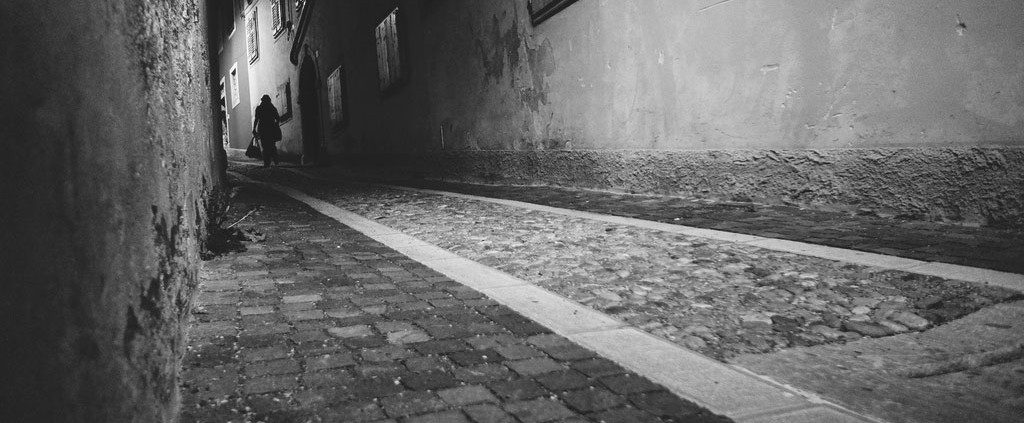 During one of my church's mission prayer focus sessions, I heard an interesting testimony about a young missionary whom I shall refer to as "M".
Just shy of her 30th birthday, God called M to South America where she rented an affordable apartment near her office. There was only one problem: she had to walk through a particular alley to get home everyday. It was not the safest route to take, as there was always people idling around, sometimes drunk—but it was her only route home.

On most days, she would take a brisk walk home after work before sunset. But there were days that she would attend prayer meetings or conferences after work which sometimes went way over time. On those days, she would hug her bag close, pray aloud and practically sprint through the alley.

One morning, the local police paid her a visit. They told her that a young lady had been raped the night before in that very alley, and they were looking for witnesses to identify the culprits. Having passed the alley rather late that night herself, she recalled feeling very afraid after seeing two men drinking and skulking around, and she had prayed fervently as she walked past them.

At the police station, she learned that it was the same two men and the incident happened a mere half an hour after she got home. The obvious question that came to her mind was: why hadn't they attacked her too? When the police asked the duo about M during their interrogation, they revealed that the petite Asian lady was with another man who was easily a head taller than either of them.
It was a miraculous and powerful testimony about the God we believe in. God truly protects us in ways that we cannot fathom. This testimony also assured me that even in tough times when I do not see His hand of provision, I can trust His heart.
Living in Singapore which is ranked the second-safest out of 99 countries, safety is something my friends and I often take for granted. But whether we live in a safe country or not, it important to remember that as believers, we have a great God who walks beside us, just as He did with Adam in the Garden of Eden. I guess the question then is—do we enjoy walking with Him as much? Do we spend time to commune with Him or do we leave Him asking, "where are you my child?"
So amid the security we have—or perhaps I should say, especially since we're enjoying safety and peace—we have all the more reason to commune with God. Would you take notice of the invisible giant beside you today and give Him the regard He deserves?
And if like M, you stay in a less safe neighborhood, adopt good safety measures, do your best to protect yourself, and trust that God walks beside you.
Photo credit: i k o / Foter / CC BY-NC-SA
https://ymi.today/wp-content/uploads/2015/03/The-Giant-beside-me-1024x423-1.jpg
423
1024
Amy Ji
https://ymi.today/wp-content/uploads/2017/05/ymi-logo-black-3.png
Amy Ji
2015-03-28 10:00:32
2022-10-12 10:05:55
The "Giant" Beside Me