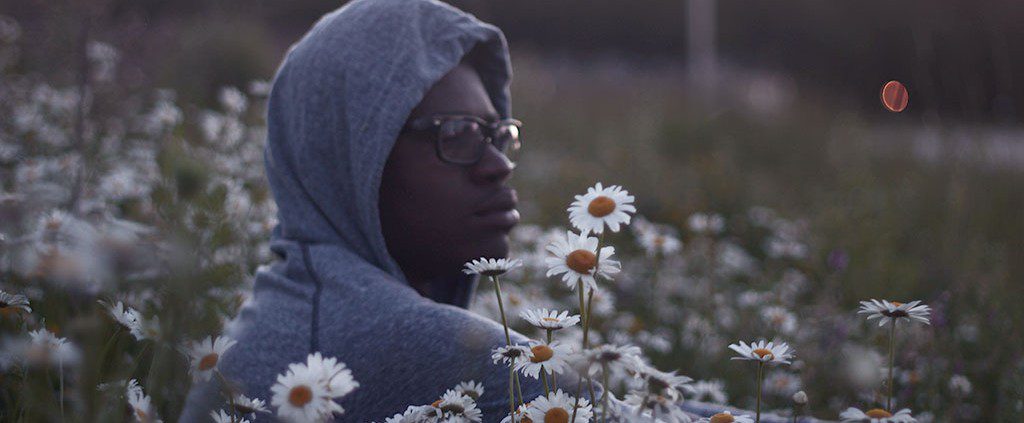 Have you been hurt recently by someone very dear to you? Or do you feel overwhelmed by all the expectations and responsibilities placed on you? Or maybe, you're just feeling plain lousy and don't know what to do about it?
Ever wished that life had a "reset" button which we could activate in such occasions? We all want a quick and easy fix for our problems—a solution that will rid us of the emotional, physical, and sometimes even spiritual burden that weighs heavy on us. But no matter how hard we may try to forget, the bitter experiences remain with us like an ever-persistent mosquito. Often, we find ourselves either trying to ignore the problem, or running away hoping that eventually it will become a distant memory.
So if waiting it out or running away doesn't solve or even alleviate the pain, how can we move on with life when it seems like there's nothing we can do? Let's consider the Bible's truths and promises to help us.
Recognize that you are not alone.
There are countless examples of great and faithful Christians who have struggled in their faith! Take the mighty King David for example. Many of the psalms record his emotional journeys, such as the whirlwind of emotions he went through while he was being hunted by Saul and later his son, Absalom. If you think you're having it bad, think about poor David.

"How long, LORD? Will you forget me forever? How long will you hide your face from me? How long must I wrestle with my thoughts and day after day have sorrow in my heart? How long will my enemy triumph over me? Look on me and answer, LORD my God. Give light to my eyes, or I will sleep in death, and my enemy will say, "I have overcome him," and my foes will rejoice when I fall. But I trust in your unfailing love; my heart rejoices in your salvation. I will sing the LORD's praise, for he has been good to me" (Psalm 13:1-6).
Engage God's promises again.
Somewhere along the way of our journey, we have simply forgotten. We have forgotten that we are the prized possessions of the most High God; we are His beloved children. He has given us His Word and precious promises to help us navigate through life.

"Blessed is the one who does not walk in step with the wicked or stand in the way that sinners take or sit in the company of mockers, but whose delight is in the law of the Lord, and who meditates on his law day and night. That person is like a tree planted by streams of water, which yields its fruit in season and whose leaf does not wither—whatever they do prospers" (Psalm 1:1-3).
Challenge your principles and convictions.
Sometimes, it's good to ask ourselves these questions: What has been guiding and directing the choices we make? What has been the driving force behind all that we've been doing?

When we don't have a steady set of values that firmly grounds us, we find ourselves constantly on shaky ground like the man who built his house on the sand!

"Therefore everyone who hears these words of mine and puts them into practice is like a wise man who built his house on the rock. The rain came down, the streams rose, and the winds blew and beat against that house; yet it did not fall, because it had its foundation on the rock" (Matthew 7:24-25).
Halt your self-indulging thoughts and habits.
Life was never meant to be about us. Period.

"For in him all things were created: things in heaven and on earth, visible and invisible, whether thrones or powers or rulers or authorities; all things have been created through him and for him." (Colossians 1:16)
Act upon His commandments.
As beautiful as it is, God's Word was never meant to be just appreciated and analyzed like a piece of literature or a work of art. When God speaks to us, He expects us to respond in trust and obedience!

"But I gave them this command: Obey me, and I will be your God and you will be my people. Walk in obedience to all I command you, that it may go well with you" (Jeremiah 7:23).
Rally your comrades for battle.
Life can be challenging and like in any challenge, we need the support from people around us to carry on. That is why God created us to live in a community of believers and not in solitude!

"So in Christ we, though many, form one body, and each member belongs to all the others" (Romans 12:5).
Go strong or go home.
Like an athlete training for a marathon, once we've found our focus we need to press on and ready ourselves for the hard times ahead! Being lukewarm and sitting on the fence never gets you anywhere.

"Therefore, since we are surrounded by such a great cloud of witnesses, let us throw off everything that hinders and the sin that so easily entangles. And let us run with perseverance the race marked out for us" (Hebrews 12:1).
Eyes on the prize.
When we remember that this life is only temporary and that we are citizens of another home, the things we experience and go through in this life serve to prepare us for that day when Christ returns to bring us home!

"But in keeping with his promise we are looking forward to a new heaven and a new earth, where righteousness dwells" (2 Peter 3:13).
So yes, even though we are unable to "reset" the things we've experienced in this life, we can RECHARGE by coming back to God and allowing Him to shape and mold us, as we wait in eager expectation for the day we will be back with Him in paradise!
https://ymi.today/wp-content/uploads/2015/01/How-to-recharge-when-we-cant-reset-life-1024x423-1.jpg
423
1024
Alwin Thomas
https://ymi.today/wp-content/uploads/2017/05/ymi-logo-black-3.png
Alwin Thomas
2015-01-26 10:00:17
2022-10-05 11:20:20
How to Recharge When we can't Reset Life