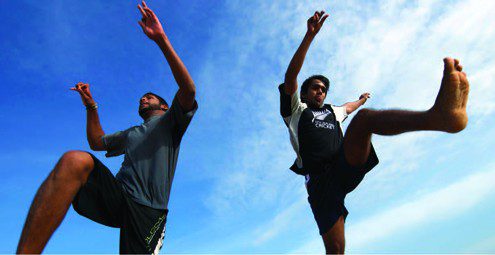 One of the exciting milestones I witnessed in my
 daughter's development was when she first 
 learned to walk at 9 months. She pulled herself up to a standing position while holding onto a coffee table and took her very first step! Learning to bend her knees to sit after standing, and then mastering the standing position, she was soon cruising around the house. She was walking independently
https://ymi.today/wp-content/uploads/2013/03/ODJ_140313.jpg
255
590
YMI
https://ymi.today/wp-content/uploads/2017/05/ymi-logo-black-3.png
YMI
2013-03-14 00:00:00
2014-12-16 11:28:44
ODJ: guilt and grace

Watchman Nee was arrested for his faith in Christ in 1952, and he spent the rest of his life in prison. He died in his jail cell on May 30, 1972. When his niece came to collect his few possessions, she was given a scrap of paper that a guard had found by his bed. On it was written his life's testimony:"Christ is the Son of God who died for the redemption of sinners and was resurrected after th
https://ymi.today/wp-content/uploads/2013/03/ODB_130313.jpg
400
595
YMI
https://ymi.today/wp-content/uploads/2017/05/ymi-logo-black-3.png
YMI
2013-03-13 00:00:15
2013-02-20 17:29:19
ODB: Living Testament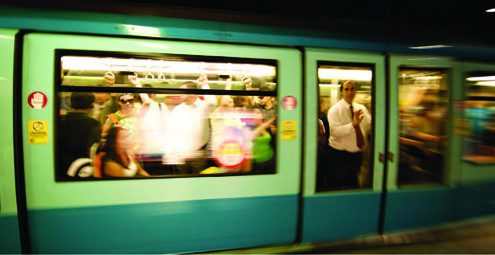 The Internet is crawling with 'get rich quick' schemes—adverts that promise loads of cash with little effort and/or skills required.
https://ymi.today/wp-content/uploads/2013/03/ODJ_130313.jpg
255
590
YMI
https://ymi.today/wp-content/uploads/2017/05/ymi-logo-black-3.png
YMI
2013-03-13 00:00:00
2014-12-16 11:29:35
ODJ: worn out by money

With the hope of winning a record jackpot of $640 million, Americans spent an estimated $1.5 billion on tickets in a multistate lottery in early 2012. The odds of winning were a staggering 1 in 176 million, but people stood in lines at grocery stores, gas stations, and cafes to buy a chance to become rich. Something inside us makes us think more money will solve our problems and improve our lives.
https://ymi.today/wp-content/uploads/2013/03/ODB_120313.jpg
397
600
YMI
https://ymi.today/wp-content/uploads/2017/05/ymi-logo-black-3.png
YMI
2013-03-12 00:00:15
2014-12-16 11:30:04
ODB: Riches Of The Soul
Two dolphins—Shadow and Chelmers—died of a drug overdose at a marine park in Switzerland. Forensic experts suppose that partygoers at a nearby club placed a heroinlike substance into the dolphins' tank water. The dolphin trainers who found Chelmers described him as "shaking all over and foaming at the mouth." Based on these symptoms and the presence of buprenorphine in the dolphins' bo
https://ymi.today/wp-content/uploads/2013/03/ODJ_120313.jpg
255
590
YMI
https://ymi.today/wp-content/uploads/2017/05/ymi-logo-black-3.png
YMI
2013-03-12 00:00:00
2014-12-16 11:30:57
ODJ: toxic environment

My daughter is allergic to peanuts. Her sensitivity is so acute that eating even the tiniest fragment of a peanut threatens her life. As a result, we scrutinize food package labels. We carry a pre-filled syringe of medicine (to treat allergic reactions) wherever we go. And, when we eat out, we call ahead and quiz the wait staff about the restaurant's menu items.Despite these precautions, I still
https://ymi.today/wp-content/uploads/2013/03/ODB_110313.jpg
398
600
YMI
https://ymi.today/wp-content/uploads/2017/05/ymi-logo-black-3.png
YMI
2013-03-11 00:00:15
2013-02-20 17:30:04
ODB: Thankful In All Things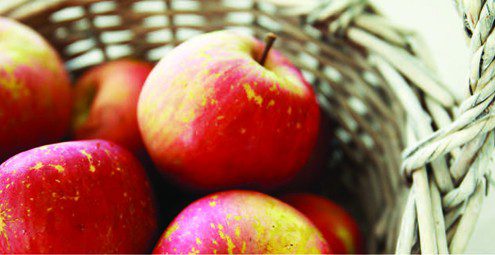 Every buyer is also a seller. If I buy apples from you,
 then you're selling your apples and 'buying' my 
 money, while I am 'selling' my money to buy your apples. For every time you make a purchase, you must give up something to make the transaction. If you have nothing to sell, there's nothing you can buy.

Ahab mistakenly thought he was only a buyer. He wanted to tur
https://ymi.today/wp-content/uploads/2013/03/ODJ_110313.jpg
255
590
YMI
https://ymi.today/wp-content/uploads/2017/05/ymi-logo-black-3.png
YMI
2013-03-11 00:00:00
2013-03-21 10:32:35
ODJ: seller beware

When I was pastoring a small church, we faced a huge crisis. Unless we could complete the extensive renovations necessary to bring our building up to the proper safety codes, we would lose our place of worship. A desperate time of fundraising ensued to pay for those renovations; but of all the money given, one gift captured our leadership's attention.An elderly woman in the church donated severa
https://ymi.today/wp-content/uploads/2013/03/ODB_100313.jpg
400
600
YMI
https://ymi.today/wp-content/uploads/2017/05/ymi-logo-black-3.png
YMI
2013-03-10 00:00:15
2013-02-20 17:29:51
ODB: Extravagant Gifts
My daughter consistently teaches me that perspective is everything when it comes to relationships. Watching her navigate the ins and outs of adolescence, I see a mirror for my own misunderstandings —what I hear is not always what was intended. She finds it easy to understand the heart behind the words coming from friends she trusts. Even the most benign of statements from someone who has wounded
https://ymi.today/wp-content/uploads/2013/03/ODJ_100313.jpg
255
590
YMI
https://ymi.today/wp-content/uploads/2017/05/ymi-logo-black-3.png
YMI
2013-03-10 00:00:00
2014-12-16 11:32:44
ODJ: wounded