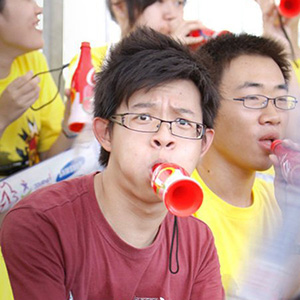 About
Victor Goh
Victor believes that the world can be made a better place. His childhood dream is to be a superhero. After injuring his ankle, tearing both hamstrings from chasing after buses, and gaining 10kg after getting attached in college, he had a reality check on that dream and found a compromise.
Victor is currently building homes, communities, and hope at Habitat for Humanity (Singapore). Feel free to connect with him here for volunteering opportunities or to jio him for good food.
Entries by Victor Goh
Sorry, no posts matched your criteria
ABOUT US
YMI (which stands for Why Am I?), is a platform for Christian young people all over the world to ask questions about life and discover their true purpose. We are a community with different talents but the same desire to make sense of God's life-changing word in our everyday lives.
YMI is a part of Our Daily Bread Ministries.
Scripture quotations taken from The Holy Bible,
New International Version® NIV®
Copyright © 1973, 1978, 1984, 2011 by Biblica, Inc.®
Used by permission of Biblica, Inc. ® All rights reserved worldwide.

The "NIV" and "New International Version" are trademarks registered in the United States Patent and Trademark Office by Biblica, Inc.®