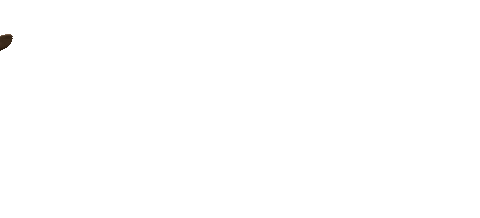 Screenshot taken from Official Teaser Trailer
Rating: 4/5 stars
Editor's Note: This review contains mild spoilers.
I had no qualms about paying $10 for a movie ticket to watch Raya and the Last Dragon.
For the uninitiated, Raya (voiced by Kelly Marie Tran) is Disney's first Southeast Asian princess. Like the 12 Disney Princesses that came before her, she's no pushover, but with an added ability to kick butt (in the literal sense).
When I first saw the trailer, I felt an instant connection with the titular character—from her name (which means celebration in the Malay language), to her costume design (her hat resembles a nón lá, a traditional Vietnamese hat), to her friendly sidekick (a trusting, self-deprecating, goofy dragon). It was refreshing to see Disney's latest animated film featuring motifs, myths, and details that referenced the tropical region where I had grown up in, and I wanted to savour every moment of it on the big screen.
So I stepped into the theatre (for the first time in a while) with a mixture of pride and exhilaration, eager to enter the fictional land of Kumandra, where each part of the land is named after a part of a dragon: Tail, Talon, Spine, Heart, and Fang.
Originally, Kumandra was a united land but chaos and division ensued after the arrival of the Druun, an evil plague/monster that turned people into terracotta statues. In order to save humanity, the dragons that inhabited the land sacrificed themselves and combined their powers in a sacred stone to keep the Druun away. The stone resides in Heart, under the care of the eponymous heroine, Raya, and her father, Benja.
At the start of the movie, we see Chief Benja calling for unity and peace among the various tribes. However, during a feast for the tribal leaders, Namaari (voiced by Gemma Chan), a princess from Fang, tricks Raya, and each of the tribes ends up stealing a piece of the stone, which reawakens the Druun, who in turn ravages the land and turns a ton of people into terracottas—including Benja.
Heartbroken and betrayed, Raya spends the next six years travelling across Kumandra on her trusty pet Tuk Tuk (part pill bug, part armadillo, part pug) to look for Sisu (voiced by Awkwafina), the only remaining dragon, and recover the missing stone pieces in order to vanquish the Druun and bring her father back to life.
The Film's Lesson on Trust
Along the way, Sisu and Raya strike up a friendship, which sees the former trying to convince the latter to let go of her hurt, learn to forgive, and trust others again.
Raya: "The world's broken. You can't trust anyone."

Sisu: "Maybe it's broken because you don't trust anyone."
As with all Disney movies, Raya and the Last Dragon ends with a sweet and hopeful message: the world will be a better (i.e., less broken) place if we learn to trust one another.

I remember stepping out of the cinema with a warm and fuzzy feeling, in full agreement with the show's themes of forgiveness, grace, and even teamwork (how Raya was eventually able to carry out her mission with the help of a group of companions, in contrast to the beginning when she was ploughing on as a lone wolf). This message does echo the preacher's words in Ecclesiastes 4:9-12, about doing things in a team: "Two are better than one", and "A cord of three strands is not quickly broken". Having people stand with us ensures support and protection of each other against injustice.

And this is probably a timely message as well, given the current climate we live in, with the pandemic raging and distrust abounding—especially in the very country this film was made, where there is a sudden surge in Asian hate crimes across the nation.
However, as I thought some more about the film's core message—trusting others will make this world a better place—I wondered if it was a tad too simplistic.
On the personal level, I find it hard to agree with the idea that everyone should strive to trust others equally, regardless of what they have done before. It seems idealistic and foolish, especially if we've been hurt (and I speak from my experience and baggage).
But personal feelings aside, the Bible also has a differing view on the issue of trust and its impact on the world:
1. The world will not become a better place, no matter how much we trust and do good.
The Bible doesn't hold back on its description of the world, especially of the last days. In fact, we read of a grim reality in 2 Timothy 3:1-5:
There will be terrible times in the last days. People will be lovers of themselves, lovers of money, boastful, proud, abusive, disobedient to their parents, ungrateful, unholy, without love, unforgiving, slanderous, without self-control, brutal, not lovers of the good, treacherous, rash, conceited, lovers of pleasure rather than lovers of God—having a form of godliness but denying its power. Have nothing to do with such people.
While that's not to say that we should give up on doing good towards one another, for the Bible does urge us to do so in many passages (Matt 5:16; Eph 2:10; Luke 6:35; James 2:14-17), our actions cannot reverse the effects of a world broken by sin.
So, unlike in the movie where everything gets restored at the end, the world will not revert back to its original glory, like in the days of the Garden of Eden. Instead, when Christ returns, He will create a new heaven and new earth (Rev 22:1-4), one that is far more glorious than what we currently have—or had.
2. We are to trust . . . only Jesus.    
Ironically, the Bible is probably more inclined to agree with Raya's statement: "The world's broken. You can't trust anyone."
In Psalm 118:8, we are told that "it is better to take refuge in the Lord than to trust in man." And in Proverbs 3:5, we are called to put our full trust in the Lord: "Trust in the Lord with all your heart, and do not lean on your own understanding."
This doesn't mean that the Bible advocates that we harbour fear and scepticism towards each other. While we are not called to trust everyone, we are called to love everyone, including our enemies. This includes forgiving others when they have wronged us (Eph 4:32; Mark 11:25). And as believers, the Bible does call on us to strive towards being trustworthy—to keep our word (Matt 5:12; 37), and to speak the truth in love (Eph 4:15, 1 Peter 3:15).
What this means is, we are free to trust and love others and experience the joy (and occasional moments of pain) it brings—not because we think doing so would make the world a better place, but because our ultimate security is in Christ. He's the only one who truly has our back and will never leave, forsake, or betray us.
So, let's expand on Raya's words: "The world's broken. You can't trust anyone. But if you put your trust in Jesus, you're free to trust and love everyone."
https://ymi.today/wp-content/uploads/2021/04/Raya-and-the-Last-Dragon-It-Matters-Who-You-Trust.jpg
605
1024
Joanna Hor
https://ymi.today/wp-content/uploads/2017/05/ymi-logo-black-3.png
Joanna Hor
2021-04-15 10:00:02
2021-04-14 17:40:43
Raya and the Last Dragon: It Matters Who You Trust