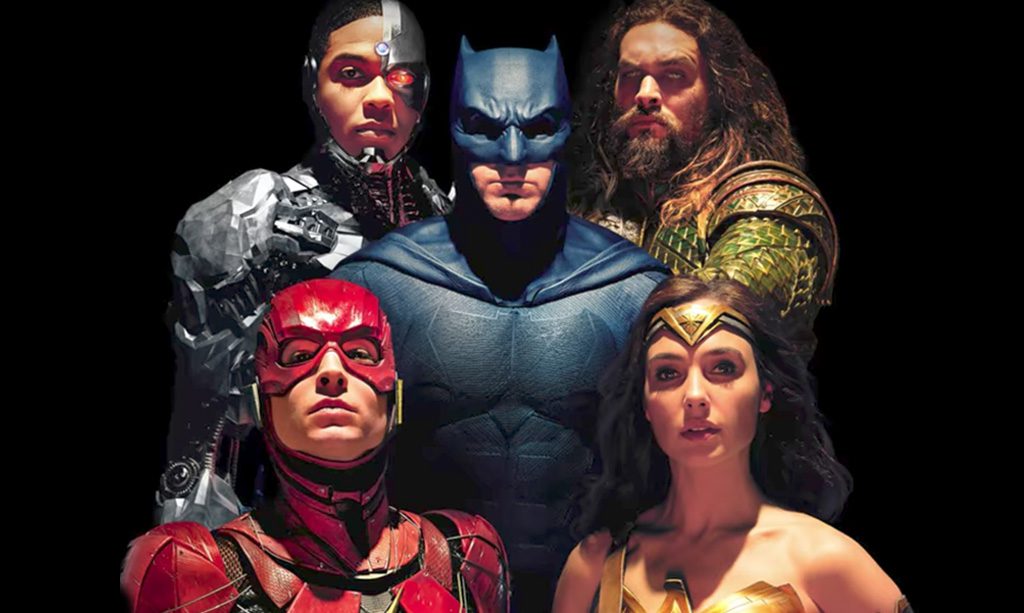 Rating: 3/5
Screen shot taken from Official Trailer
Written By Lydia Tan, Singapore
What makes a person a superhero?
Would it be his superpowers? (That would exclude Batman, since the only thing he has is money.) Or a track record of being undefeated? (Superman may be in trouble then.) Or is it simply a person who overcomes his fears to do the right thing in the most trying of circumstances?
In Justice League, our beloved DC superheroes all come together for the very first time to—of course—save the world. Things are not easy, however, because our favorite man of steel is lying six feet underground (watch Batman v Superman: Dawn of Justice to find out why). That leaves the ridiculously wealthy yet lonely Gotham defender the task of putting together a team of people who barely know each other and who have their respective insecurities and inner demons to fight.
What adds to the challenge is that unlike our dear Bat friend, these guys actually have superpowers—and strong personalities. Put them all together, and the sparks naturally fly, thus raising the question: Can they put aside their differences in time to save the world from ultimate destruction by the evil Steppenwolf and his fly-like underlings? (In case you think the answer is obvious, don't forget—even Superman can die.)
It's not an easy challenge. Throughout the movie, we see the insecurities of each superhero laid bare onscreen. Here's a quick snapshot:
Batman: Trusting others and working in a team
Flash: Acceptance, fitting in
Wonder Woman: Fear of failure, lack of confidence in her leadership ability
Aquaman: Uncertainty, averse to change
Cyborg: Identity, self-acceptance
Each of the superheroes has to confront his or her insecurities head-on if the Justice League is to triumph. To avoid giving any spoilers, I'll just focus on one—namely the only female superhero, Wonder Woman. Through a conversation with Batman, we learn of her reluctance about taking on leadership responsibilities for fear of bringing harm to the people she cares about. Will she be able to step up to the plate when called for? That's a question she has to answer in the final showdown.
For me, this is truly a moment of identification. That's because like our DC heroes, we, as believers, have a great mission to carry out which also involves saving the world—and like them, we may each have our own set of insecurities that hinder us from doing so. Insecurities that hinder us from our task of telling others about the only One who can save us from our sins.
These insecurities could stem from deeply rooted fears such as the fear of offending someone, the fear of not having enough knowledge of the gospel to share, or simply, the fear that we are not living up to what we tell others about the gospel. We can become immobilized as a result.
But like our DC heroes, we can choose to defeat our insecurities if we draw not on our own strength and ability, but on the divine power of the One who can truly bring salvation to the world. "Make up your mind not to worry beforehand how you will defend yourselves.  For I will give you words and wisdom that none of your adversaries will be able to resist or contradict" (Luke 21:14-15).
Let us take heart and draw courage from Jesus himself to lay aside our insecurities and our inner preferences for the cause that is worth living and dying for.
Then, we just need to take the first step. As Batman tells Flash on their very first mission together: "Save one person. Don't talk, don't fight, get in and get one out." In other words: Start by sharing the gospel with one person. No excuses, no defenses, just do it.
https://ymi.today/wp-content/uploads/2017/11/Justice-League-Heroes-and-Insecurities.jpg
613
1024
Contributor
https://ymi.today/wp-content/uploads/2017/05/ymi-logo-black-3.png
Contributor
2017-11-25 10:00:37
2017-11-24 17:12:34
Justice League: Heroes & Insecurities