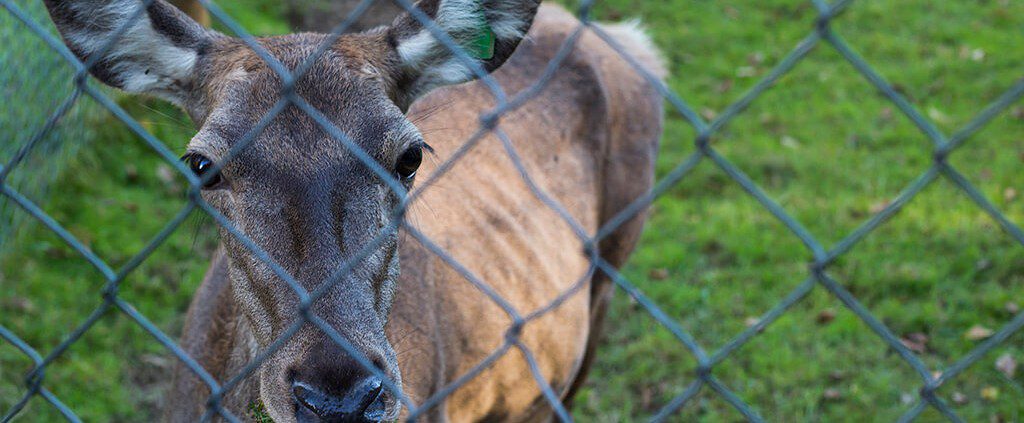 March 19, 2017
READ: Romans 3:9-31
Yet God, in his grace, freely makes us right in his sight. He did this through Christ Jesus when he freed us from the penalty for our sins (v.24).
A police officer rescued a deer whose head had become lodged within a discarded light globe. The officer's first attempt to pull the plastic object off the frightened animal's head failed, although it came free during a second try. Officials estimate that the animal had been caught with the globe on its head for at least one full day!
Similar to the deer's helpless predicament, Paul says that we are poor, sinful, lost creatures, incapable of getting ourselves out of our own dilemma. He notes that our hearts are trapped in sin—all of us are born under sin's power and "fall short of God's glorious standard" (Romans 3:9,23).
In verses 10-18 the apostle quotes from six Old Testament passages, revealing that we're born alienated from God, don't naturally seek Him, have turned away from Him and don't have a true view of His greatness. Without God, we're utterly helpless and can't rescue ourselves.
But in view of humanity's helplessness, God stepped in and provided a perfect rescue by His grace through our faith in Jesus His Son (v.24). Jesus alone provided the perfect sacrifice God required, and His death for us on the cross satisfied the demands of sin—freeing us from the grip of sin and making a restored relationship with God possible (v.25).
You and I no longer need to remain trapped in sin. God saw our hopeless condition and extended grace, love and mercy in order to restore us to Himself. We're rescued and "made right with God by placing our faith in Jesus Christ. And this is true for everyone who believes" (vv.21-22).
Are you trapped by your sin? Receive God's gift of salvation today through faith in Jesus!
—Marvin Williams
365-day plan: 1 Samuel 1:1-28
MORE
Read Isaiah 61:1 and Luke 4:18 and consider why Jesus came to us.
NEXT
Read Isaiah 61:1 and Luke 4:18 and consider why Jesus came to us.
https://ymi.today/wp-content/uploads/2017/03/ODJ_190317.jpg
613
1024
YMI
https://ymi.today/wp-content/uploads/2017/05/ymi-logo-black-3.png
YMI
2017-03-19 00:00:15
2017-02-24 12:50:48
ODJ: Trapped in Sin