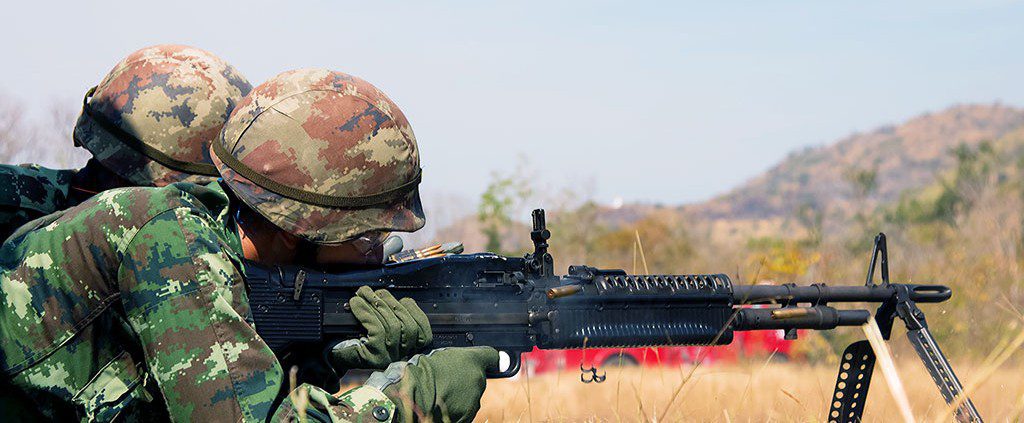 Written By Jireh Tan, Singapore
I usually introduce myself as Jireh, but on weekdays when I'm in camp, I'm known as Third Sergeant (3SG) Jireh. For close to two years now, I have been fulfilling my National Service (NS)*.
I had no idea what to expect when I first entered basic military training in February 2015. Armed only with blessings from my parents and my close friends, I entered into the foreign world of military life. Thankfully, the initial confusion and homesickness passed quickly and the new environment swiftly became much less terrifying. After two months of basic training, I did well enough to be posted to the Specialist Cadet School# for further training.
The next six months flew by, and by October 2015, I had completed my specialist training. Although I did not graduate among the top 10 percent of my cohort, I knew I was somewhere close because my instructor had told me that I was destined for a relatively high appointment in my next posting. Although I didn't understand what I had done to deserve such praise, I was secretly pleased.
Now assigned to an operational unit, the initial adjustment was naturally difficult, but with good and helpful batch mates, my peers and I settled down quickly. We joined the rest of the company in outfield exercises and helped out in training. Our superiors soon began evaluating our suitability for greater responsibilities.
Looking back, I'm ashamed to admit that my main reason I working hard at the time was to gain the approval of both my peers and seniors. I was drawn to the prestige that came with rank and had little understanding of what the actual responsibilities entailed.
But when the announcements were made, I found out I was not among those who had been promoted. I immediately came up with justifications for my failure to make the cut: maybe I had underperformed during evaluations, or perhaps an extended period of medical leave—the result of an unfortunate bout of conjunctivitis—had given my leaders the impression that I was shirking responsibilities.
I turned to God for answers. It was a gradual process, accompanied with biting feelings of disappointment from time to time. But I slowly became aware that I had allowed myself to fall into an unending cycle of striving and dissatisfaction, where I would always pray for the next blessing without treasuring the ones that had previously been given. I coveted that promotion just like how I had coveted good results in school—as another achievement to be collected. In the months following that, God taught me about contentment and faithfulness in the things that had been entrusted to me.
The truth is: there would never be an end to the achievements that we can collect and the people that we desire to please. Contentment is not found in the next achievement; it is found in delighting in what we have already been blessed with.
The parable of the bags of gold in Matthew 25 teaches us that it is not the amount entrusted to us that matters—what matters is how we steward it. Faithfulness in little prepares us for the other things that God has in store for us, while contentment starves off our hunger for fame and recognition. We learn to embrace what we have been blessed with, and to let God do the leading.
Slowly but surely, I'm seeing that He knows better than I do. In my current position, I have more opportunities to invest in my relationships and ministry, spend more time with the people I love, and explore my passions. While I may still possess remnants of a mentality of excessive striving, I'm learning to live less for personal prestige and to choose instead to live for the applause of nail-scarred hands. That is infinitely more rewarding than any promotion or accolade I can receive, in or out of the army.
* National Service (NS) is compulsory duty in the uniformed services for all Singaporean males upon finishing their tertiary education (but before any higher education). This usually includes two years of full-time service.
# Specialist Cadet School (SCS) trains promising military recruits into specialists, which are equivalent to the non-commissioned officers (sergeants) of other militaries.
https://ymi.today/wp-content/uploads/2016/09/The-Real-Reason-I-Worked-Hard-in-the-Army.jpg
613
1024
Contributor
https://ymi.today/wp-content/uploads/2017/05/ymi-logo-black-3.png
Contributor
2016-09-07 10:00:40
2016-09-07 10:29:51
The Real Reason I Worked Hard in Army