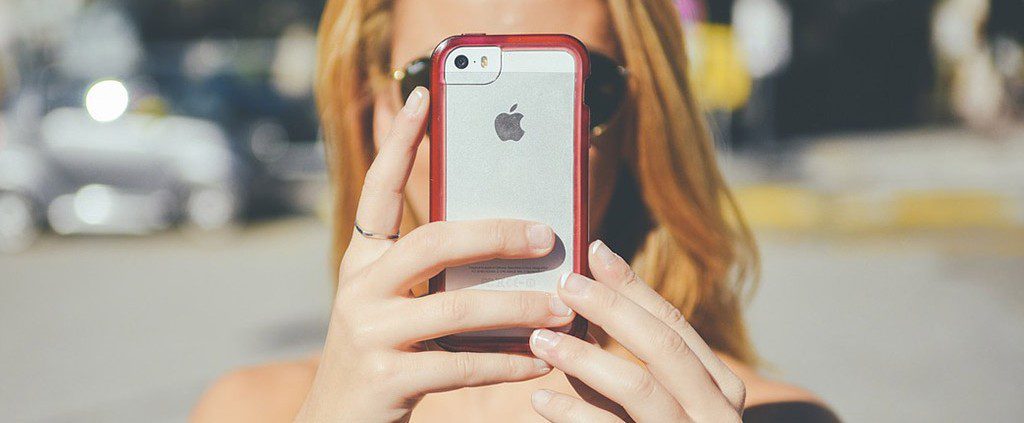 Written By Olivia Ow, Singapore
Nomophobia (no-mobile-phobia): The fear of being out of mobile phone contact.
This might very well describe me. I love watching YouTube videos, dramas and social media feeds on my mobile phone, and I can spend the whole night and any free time I have doing nothing but just that.
I use my phone very often (for work as well), so much so that my nomophobia has even given me mini anxiety attacks and bruised toes. The former happened when my phone was on "silent" mode and I couldn't seem to find it. The latter was caused when my foot accidentally kicked something while I was making a mad dash to the charger to revive my "dying" phone.
But over and above these physical "signs" my excessive mobile phone contact had caused, three more problematic signs showed up in my life as a result:
1. I started comparing.
You will be able to identify with this if you're a frequent social media user. When browsing through our social media feeds and coming across the latest and most exciting things happening in our friends' lives, a thought like this may have crossed our minds: "Wow, she has so many pairs of nice shoes. If only I were richer, I'm sure I can carry it off better than her." This reflects the discontentment in our hearts. And it might even lead some of us to skip meals or "steal" food from home just to save enough money to purchase those items we want so that we can show off and feel good about ourselves.
But comparison leads us to envy. In the process, we might also become bitter and throw ourselves a pity party. Proverbs 14:30 says: "A heart at peace gives life to the body, but envy rots the bones." It's time to stop comparing and remember that our worth is not defined by what we wear or what we have (or do not have). We are of value in God's eyes just the way we are.
2. I wasted time.
Time is valuable, we all know. But let's be honest: we all spend a lot of time on our phones. Every 30 seconds, we refresh all our social media feeds to see if there is anything new. Often, I feel the urge to surf websites on my phone instead of spend time with God. Truth be told, I enjoy chasing the latest news about people I've never met in my lifetime or watching videos or advertisement that offer me nothing in return for my attention—and I know I'm not alone.
But the Bible reminds us to "be very careful" about how we live, "making the most of every opportunity, because the days are evil" (Ephesians 5:15-16). Let's invest our valuable time in something that gives us more value. After hearing the famous quote by C. T. Studd, "Only one life, 'twill soon be past; only what's done for Christ will last", it struck me that I don't know when my life would end and that my life belongs to Jesus. I have since decided that one thing I would do instead of always using my phone to surf the internet is to set aside time to pray for my cell group members.
3. I distanced myself from community
There are a few YouTubers I follow religiously, to the point that I feel as though I know them personally. I am happy when they are happy, such as when they post updates that they are getting married to the love of their lives. The converse is true as well—I feel sad when they are.
It's easy to get immersed in the world of social media and stop interacting with people face to face because we believe our online interaction is enough. It's easy to lose the desire to meet people face to face, because we would rather see them online. After all, I don't have to deal with any human conflicts if I don't come into contact with them right?
However, I've observed in myself as well as in others that one downside from being too engrossed with our phones is that we lose the ability to properly relate with other people. We get tongue-tied and do not how to carry on a proper conversation. Our attention span is short, and we have a tendency to not listen well to what others say and hence, not be able to respond to their questions.
A friend once complained to me that she had difficulty facilitating a game at my church's youth meeting because the youth were busy checking their phones and didn't catch the instruction when it was given. And when it was time to break into small groups for discussion, they were not engaged because once again, they were glued to their phones and not paying attention. Isn't it sad?
Life is meant to be lived, not watched. So let's start living our own life rather than watching others live theirs.
https://ymi.today/wp-content/uploads/2016/06/3-Signs-of-My-Handphone-Addiction.jpg
613
1024
Olivia Ow
https://ymi.today/wp-content/uploads/2017/05/ymi-logo-black-3.png
Olivia Ow
2016-06-09 10:00:59
2019-01-02 13:45:07
3 Signs of My Handphone Addiction