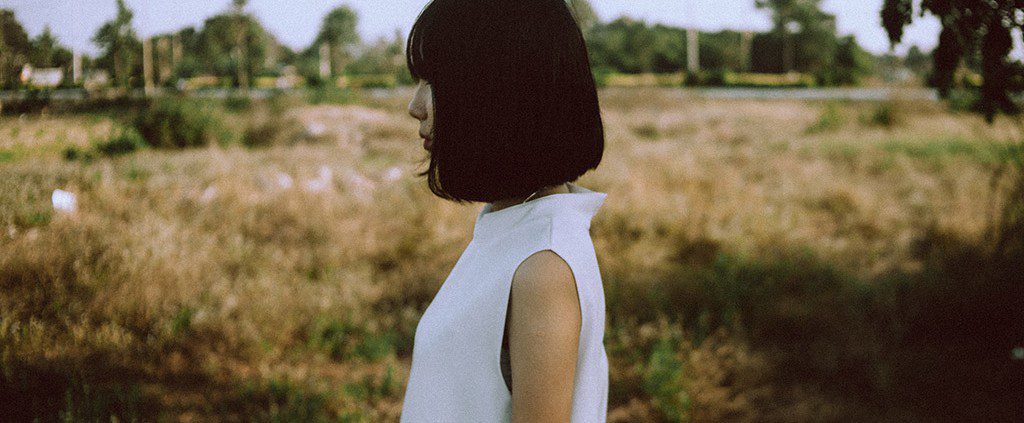 Is there any difference between the struggles faced by first generation Christians and second generation Christians? (I shall refer to the latter group as SGCs.)
To be honest, this question didn't cross my mind till recently when I had a conversation with a friend who shared about the struggles she faced growing up in a Christian home. It got me thinking about the issues that many SGCs like me are likely to face, and how they might be hindering us in our walk with God.
No defining moment of transformation in life
I am in fact a third generation Christian. My grandparents became Christians after they got married.
Growing up in church, being involved in the youth ministry, attending church camps and having people come round to my house for Bible study were all part and parcel of my growing-up years. Each of these components played a part in shaping the Christian I am today. But because of my constant exposure to the Christian lifestyle, I can't say that there was a defining moment in my life when I was "transformed". As a result, I've often felt that my faith journey has been insignificant, uneventful and unremarkable. And I struggle whenever it comes to sharing my testimony with others.
At the same time, I know it's a privilege to have been brought up in a Christian family. I'm also learning to see that while a spectacular life-transforming story can draw someone to Christ, so does a simple testimony about God's faithfulness. All I need to do is to share how Christ has been constant throughout my life.
Having to meet many expectations when growing up
Anyone who is a pastor's kid, a missionary's kid, a church leader's kid, or simply a second or third generation Christian, will understand the pressure and expectation to live like a "devout" Christian. You may have heard at least one of these comments before:
"Don't your parents encourage you to join Sunday School?"
"Why is he not attending church when his dad is so active in church?"
"You've been in church for a long time, maybe it's time to take on a leadership role."
Sometimes, the pressure and expectation can have a reverse effect. I know of SGCs who have left church because of various reasons, including disappointment with other Christians or even themselves.
Growing up, I was all too familiar with the feelings of guilt and inadequacy whenever I failed to do my daily devotion or attend church regularly, or to serve in a ministry. By God's grace, I am thankful that the expectations of others did not hinder my relationship with Him. We all have a personal journey to take with God, and we need to be responsible for our own faith.
Finding that I'm still a spiritual infant
Going to church can feel like a routine, especially if we've been doing it since young. I'd be the first to admit that waking up early for church often felt like a chore, and staying for Sunday classes after service, a bore.
Despite having grown up in Sunday school and having to memorize Bible verses, I'm also ashamed to say that I've only a surface knowledge of the Bible. Sure, I can tell you the stories of Noah, Moses, and Jonah, but ask me what deeper lessons these accounts teach, and I'd be at a loss for words. Considering the number of years I've been a Christian, I know it is not acceptable. I've also noticed how I have great difficulty sharing the gospel with non-Christians simply because I do not know the Bible enough.
Recently, I started listening to sermons more intently, and I now find myself more interested in what the Word of God says. "If any of you lacks wisdom, you should ask God, who gives generously to all without finding fault, and it will be given to you." (James 1:5)
Struggling to find meaning in service
As SGCs, many of us are probably serving in church in one way or another. This might be the result of our parents' persuasion or the expectations of others. But serving without a true conviction can feel like an obligation instead of joyful service.
Having served in many areas in church, from teaching toddlers at Sunday school to singing in the worship team to designing church collaterals, I know there's always a place to serve and use the talents and skills that God has given me. But I've been reminded time and again that it's more important to consider carefully why I serve instead of where I serve.
In Colossians 3:23-34, it says: "Whatever you do, work at it with all your heart, as working for the Lord, not for human masters, since you know that you will receive an inheritance from the Lord as a reward. It is the Lord Christ you are serving."
Lacking passion for missions
Recently, I met a few first-generation Christians who exuded so much passion and zeal for God that it got me wondering about my own enthusiasm (or lack of) for evangelism. That's when I realized that throughout my life, I'd always been surrounded by Christians. As a result, I had lost sight of the need as well as the urgency to spread the gospel to others.
Paul's words in Acts 20:24 has been be a good reminder of what it means to be passionate about missions. "However, I consider my life worth nothing to me; my only aim is to finish the race and complete the task the Lord Jesus has given me—the task of testifying to the good news of God's grace."
I know that this list is not exhaustive. But regardless of what struggles each of us face, I'd like to encourage us to consider making these three responses:
Be thankful for the privilege of being brought up in a Christian family. Christ has lovingly provided us with much opportunity to know Him better each day; we should never take that for granted.
Be proactive. Go out to the world to share all the amazing things that God has done in your life, even if you don't have the "best" testimony.
Be diligent to read His Word, serve with purpose, and find your passion for missions.
Let's deal with our struggles today and strive to be better Christians each day.
https://ymi.today/wp-content/uploads/2016/05/5-Challenges-Second-Generation-Christians-Face2.jpg
613
1024
Vania Tan
https://ymi.today/wp-content/uploads/2017/05/ymi-logo-black-3.png
Vania Tan
2016-05-25 10:00:36
2016-05-25 11:34:37
5 Challenges Second Generation Christians Face