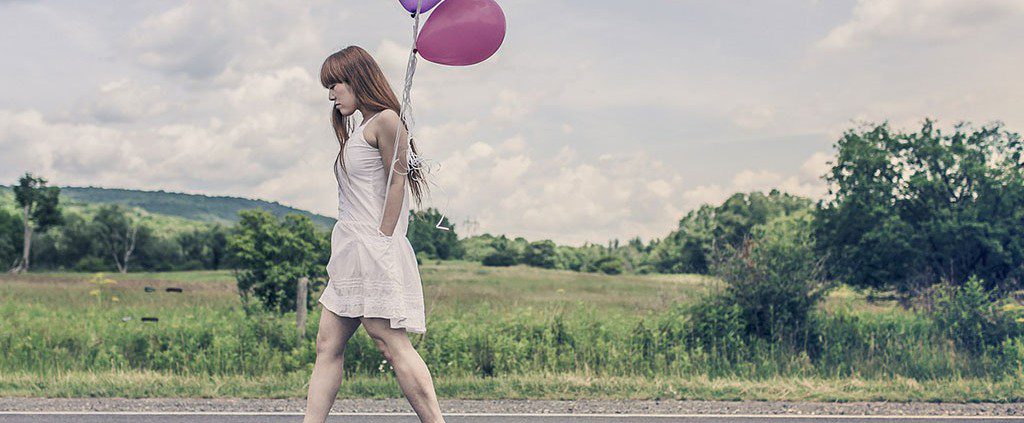 Written By Abigail Lai, Singapore
Scrolling through my Facebook newsfeed one day, I see a picture of a man leaving a store with several large bags—clothing store H&M had just launched its new Balmain X H&M collection, with the latest fashion designer clothing worth hundreds of dollars.
More photos of shoppers posing with their bags of Balmain X H&M clothing show up, all with looks of satisfaction on their faces.
I keep scrolling down. In Hong Kong, a billionaire has spent USD$69 million on a blue diamond for his seven-year-old daughter. Just the day before, he had bought her a pink diamond for USD$40 million.
Don't miss out, these things can bring you satisfaction.
Later in the day, as I walk through my housing estate, I see several elderly people sitting on benches staring into blank space, waiting for time to pass. I overhear conversations about friends or family members who spend their time at the casino, pulling the jackpot lever over and over again, hoping to strike it big. I see people watching a television screening of horse races intently, clutching their bets tightly in their hands.
On the train, I sit beside fellow commuters who play games on their cell phones to pass the time. Some scroll through their Facebook feeds mindlessly—just like I did earlier— stopping occasionally to read an article or to make a comment on something they find interesting.
Don't stop looking, somewhere you'll find satisfaction.
Everywhere, it seems, people are trying to fill a void in their lives, to find satisfaction. Buy this thing and you'll be happy. Own this particular piece of clothing, and you'll be fulfilled. Hit that jackpot, and your life will be complete.
As I ponder over all that I have seen, questions loom in my mind: What is the point of all this? Will we ever find satisfaction?
As Christians, we are no less immune to this quest for fulfilment. Yet the Lord has something to say about this:
"Come, all you who are thirsty,
come to the waters;
and you who have no money,
come, buy and eat!
Come, buy wine and milk
without money and without cost.
Why spend money on what is not bread,
and your labor on what does not satisfy?
Listen, listen to me, and eat what is good,
and you will delight in the richest of fare."
—Isaiah 55:1-2
Perhaps one of the biggest lies of this age that we hear is that something other than God will be able to give us what we need. The latest style in fashion. The biggest diamond. The largest jackpot.
But we know that all this is the deception of the devil. It is powerful and has a strong hold on many lives. And we also know that God's power is greater than the devil's. His grip on us is even tighter, and He can break the chains that shackle us to the things of this world.
For nothing apart from the Lord will endure, and only His Kingdom will remain. Can we live out this truth in our own lives, and show others that Jesus is here to set us free?
EDITOR'S NOTE: What brings you satisfaction? Share your thoughts below.
https://ymi.today/wp-content/uploads/2015/11/Cant.-Get.-No.-Satisfaction.-1024x423-1.jpg
423
1024
Contributor
https://ymi.today/wp-content/uploads/2017/05/ymi-logo-black-3.png
Contributor
2015-11-26 10:00:51
2022-10-31 12:10:04
Can't. Get. No. Satisfaction.