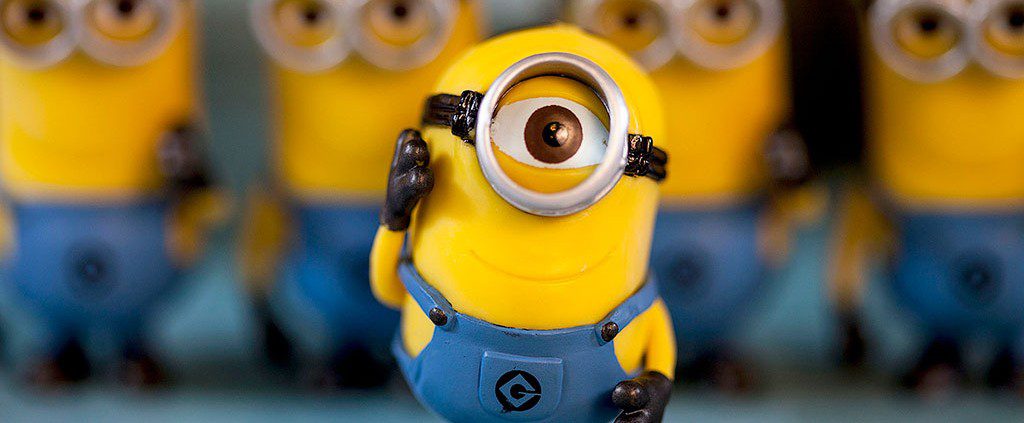 Written By Cindy Hendrietta, Indonesia
Some time ago, I went to the cinema with my friends to watch the antics of a bunch of cute, little pill-shaped yellow beings in blue jumpsuits. It was the movie Minions, a story about how these incompetent yet irresistible creatures met and entered the service of Gru, the reluctant hero of the Despicable Me franchise.
What struck me was the minions' eagerness to find someone to serve. For thousands of years, they had been looking for someone bigger and greater to fight and die for. The minions had spent their days enjoying themselves and doing whatever they wanted, but without a master, their lives were empty and meaningless. Their bid to find a new master to serve becomes the central plot of the film.
As I watched the film, I started to realize how we humans are not much different. We're constantly looking for pleasure, purpose, and success. Our souls seek satisfaction, but we're often unable to find it. This leads us to reach upwards and search for someone or something higher and more majestic for us to honor.
I was then reminded of an occasion two years ago, when I was sitting in an auditorium in my church, clueless about my future, about how to live my life, and about what I was struggling for. I was at a youth service, and the theme of the sermon was "God's Minion". At the time, I didn't feel that God was calling me or making His presence known to me.
My mind drifted to a more recent memory. Just two weeks ago, a friend of mine decided to commit the rest of her life to God. I hadn't known this friend very well. I had merely overheard her mentioning that she had wanted to devote her life to God and start studying at a Bible school. After recalling this incident, I could not get her and her commitment to God out of my mind. It seemed as if God was using that memory to encourage me to be as serious in my commitment to Him as my friend had been.
A few days after watching the Minions movie, I attended my church's 70th anniversary service; I knew it was time. Together with 500 other youth, I dedicated my life to God— prepared and ready to be His "minion".
Since that point, God has also been motivating me to seek Him by speaking to me through my daily Bible reading. Through the many verses I've come across, He has encouraged me to continue to gaze at Him, hear His call, and act according to His will. As a result, I am reminded every day that God is our one true Master, the only One who can provide us with the meaning and purpose of our lives.
I am grateful that God is our Master. In Psalm 46:10, He says, "Be still, and know that I am God; I will be exalted among the nations, I will be exalted in the earth."
https://ymi.today/wp-content/uploads/2015/07/What-I-Learned-From-Minions-1024x423-1.jpg
423
1024
Contributor
https://ymi.today/wp-content/uploads/2017/05/ymi-logo-black-3.png
Contributor
2015-07-19 10:00:13
2022-10-18 18:06:19
What I've learned from Minions