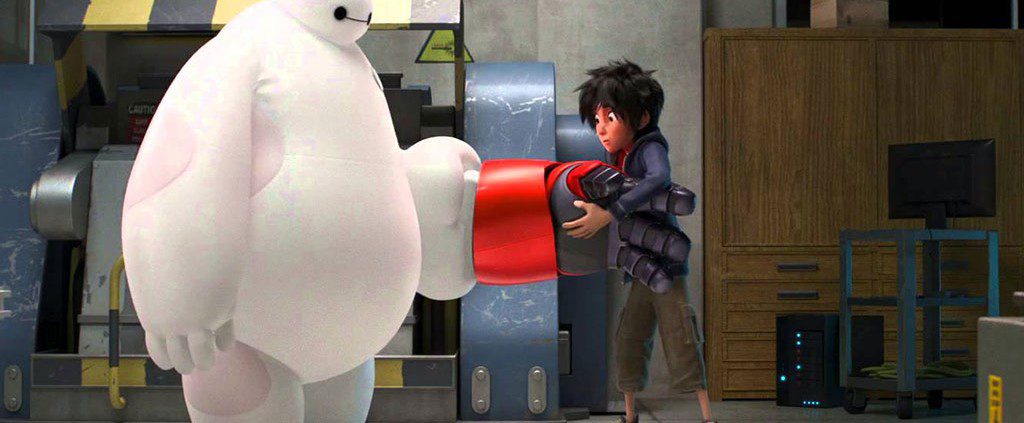 Written By Candice Lim
If you are anything like me, the first thought that crosses your mind on the new movie Big Hero 6 would probably be: Another cartoon? But if you really are anything like me, you would be speeding off to the nearest cinema to catch the movie before its run ends soon!
Following on from Frozen (which should have already whetted our appetites for animated films), Disney continues to do no wrong with this heavyweight winner. There is so much to embrace for everyone. Big Hero 6 is jam-packed with adventure—there's robot or bot fights, pursuits by a supervillain, and plenty of thigh-slapping, hilarious, comedic moments. The movie is set in futuristic San Fransokyo, where our main characters Tadashi and Hiro are two brothers living with their loving Aunt Cass after losing their parents. Tadashi is the creator of Baymax, a huge, white inflatable robot programmed to provide professional healthcare for all in distress. Unfortunately, Tadashi exits early because of a mysterious accident which later provides the backdrop for a huge twist in the storyline. Hiro, along with quirky, intelligent friends and fellow whizzes like Go Go Tamago, Honey Lemon, Wasabi, Fred and Baymax, form a firm band of six space-age heroes to capture the villain behind Tadashi's accident.
Along the way, the tech geek in all of us will revel in the visual cornucopia of cityscapes and out-of-this-world gadgets and robots. The robot Baymax will increasingly endear himself to you because of how literally he takes things, his peculiar waddle and fist bumps, but above all, his indomitable love and concern towards all those in need of care—whether friends or foes. In one particularly poignant moment, Baymax sacrifices himself for the sake of Hiro and a character they both barely know. It is heart-wrenching to watch as he selflessly slips further into an unknown dimension of time and space. It is the moment where we come to be in awe of Baymax as a hero.
Heroes do capture our imagination, especially selfless individuals who give their lives in exchange for others. However there is one true hero who rises above the rest. More than 2,000 years ago, a man walked this earth who epitomised selfless love and showed us how we should love. "By this we know love, that [Jesus Christ] laid down his life for us, and we ought to lay down our lives for the brothers" (1 John 3:16 ESV).
Towards the end of the movie, there is a certain moment of rejoicing—the way we do at witnessing new life, when Baymax who runs on bytes and not blood, gets rebuilt and restarted by Hiro. In a matter of days, we too, will celebrate the life of a Saviour who came as a helpless baby, took on death in His flesh for all His enemies, and rose again back to life to make it possible for all who gives their lives to Him to also share in His new, glorious and eternal life (Romans 6:4,6-8).
Isn't He the best Big Hero then?
Photo Credit from here.
https://ymi.today/wp-content/uploads/2014/11/Movie-Review-Big-Hero1.jpg
613
1024
Contributor
https://ymi.today/wp-content/uploads/2017/05/ymi-logo-black-3.png
Contributor
2014-11-28 15:00:07
2014-12-16 08:41:52
Big Hero 6