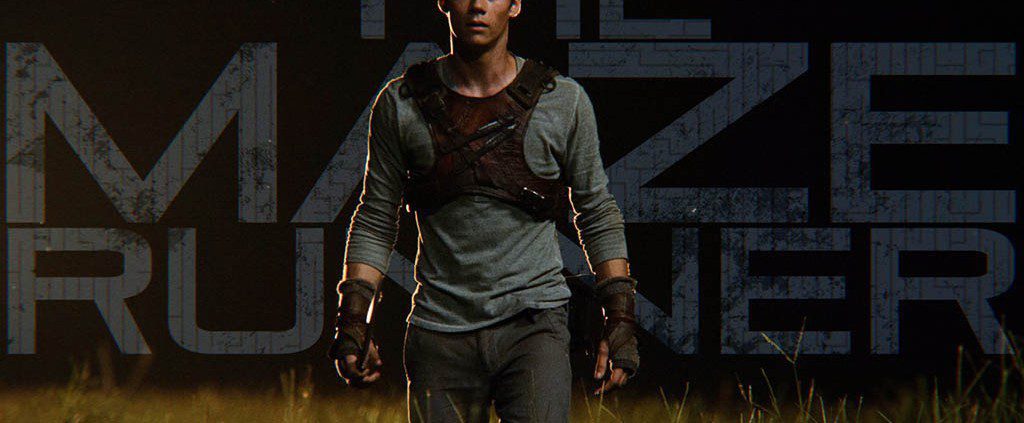 by Vania Tan
Photo taken from themazerunnermovie.com
The title of this movie effectively captures what it is all about.
Though a pretty simple storyline—a group of boys trying to get out of a maze—there's enough thrills and spills, tension, excitement and drama interspersed throughout the entire show that will leave you glued to the screen from start to finish. If only I had the chance to watch it in a 4-D cinema (imagine seats which rock and having the feeling of wind on your face).
The movie has an abrupt start. The main character, Thomas, wakes up in the middle of a maze, clueless and bewildered on how he ended up there. With no background and explanation on what is going on, the viewer can perfectly identify with Thomas' emotions. (I knew I was going to enjoy the rest of the movie.)
As the story progresses, it becomes clear how the "game" is played. Each morning, when the walls of the maze open, a select few maze runners would enter the maze to scout for an escape route. All this has to be done before sundown, which is when beastly creatures called Grievers come out to attack those still stuck within the maze. After scouting, the maze runners would return back to the start—the centre of the maze also known as The Glade— and map out the section of the maze they've attempted before taking a new route the next day. This daily routine goes on for a good two years and it seems almost impossible to get out of the maze. While some of the characters remain hopeful, others are despondent and resigned to their fates.
As I watched the movie, I couldn't help but realise how life is just like a maze, marred with suffering, evil, sadness, conflict, unfairness—none of which are new to us. While some of us may have less complex mazes, others have more complex and gigantic mazes like the one in this movie. We are constantly on a lookout for ways to escape, but our trials seem like walls that keep closing on us and we feel like there's no way out.
But as Duane Alan Hahn puts it, "Sometimes when you walk through a maze, you have to go back to where you started to get where you want to go"—just like what was depicted in the movie. Though ironic, it perfectly describes how we ought to navigate through life's labyrinth—by remembering the promise that God gives to all who remain steadfast in him.
"Blessed is the man who remains steadfast under trial, for when he has stood the test he will receive the crown of life, which God has promised to those who love him."—James 1:12 (ESV)
Regardless of whatever difficulties we may be facing, God has given us the strength and power to make it out of the "maze" and into eternal joy. This hope we cling on to is certain (Hebrews 6:19). So will you be like Thomas who knew his purpose, remained hopeful and persevered till the very end?
"Therefore, since we are surrounded by so great a cloud of witnesses, let us also lay aside every weight, and sin which clings so closely, and let us run with endurance the race that is set before us, looking to Jesus, the founder and perfecter of our faith, who for the joy that was set before him endured the cross, despising the shame, and is seated at the right hand of the throne of God. Consider him who endured from sinners such hostility against himself, so that you may not grow weary or fainthearted."—Hebrews 12:1-2.
https://ymi.today/wp-content/uploads/2014/09/The-Maze-Runner.jpg
613
1024
Vania Tan
https://ymi.today/wp-content/uploads/2017/05/ymi-logo-black-3.png
Vania Tan
2014-09-19 16:00:18
2014-12-16 08:42:06
The Maze Runner