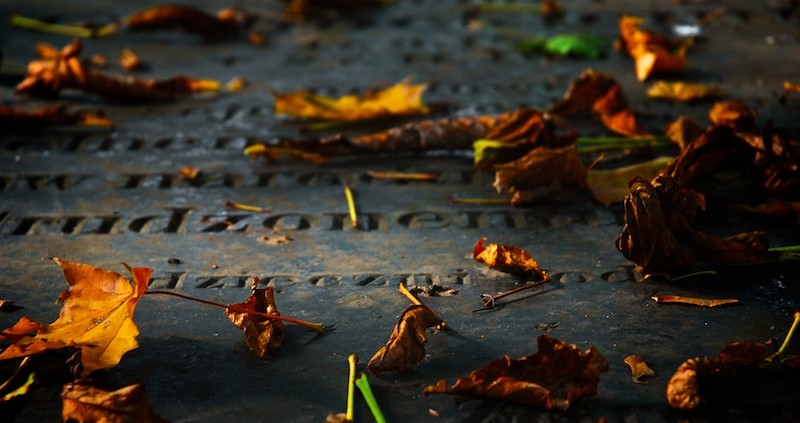 "I'll be praying for you", "Take care", "I'm so sorry".
I never knew what else to say to a grieving loved one or friend other than these.
Times like these made me wonder what it would be like if I lost the people most dear to me. The thought never failed to evoke anxiety and sadness, but was always fleeting. More often than not, I would forget about that person's plight, and the joys and woes of my own life would return and consume me.
The reality that all of us would have to face death someday had been just a theoretical concept to me up to this point. Shock, devastation and anguish hit me all at once when the A&E doctor announced that my father could "pass away any moment" after having what appeared to be a "mild stroke" mere minutes earlier. In three days, I became the recipient of the very condolences I used to have difficulty conveying.
The immediate days after his passing felt surreal. Everything – the wake, funeral, condolences – was unnatural and unfamiliar. If death were just a part and parcel of life, why did it have the effect of robbing every joy and happiness life used to bring? I had difficulty carrying on with my normal routine – without my dad, there was nothing to look forward to; everything seemed pointless. I finally understood why separation from God as a result of sin was such a dire thing – the complete inability to reach out to someone I held so dear to me was a terrible state to be in.
But in the midst of the anguish, God reminded me of one thing – the pain of separation is temporal for those who believe in Him. A friend sent me a video clip, which highlighted the fact that suffering on this earth is an indication that this earthly life we live is but a temporal and transient journey; it is not our final destination. I read CS Lewis' book "A Grief Observed" and was struck by how the man who had grappled with the loss of his wife and yearned so much for her had similarly faced death eventually. Death is imminent, and my dad's passing has amplified that reality to me, every single day.
I was somewhat comforted when a friend commented that he didn't feel sorry for my dad. "I feel sorry for your family, to have to go through life on this earth, missing him." His words struck a chord with the emotions I was going through. But it was not the "feeling sorry" for my family that resonated with how I felt, but the fact that there was no reason for "feeling sorry" for my father, who is completely free from any form of pain and suffering this life has to offer.
God's word gave me much comfort through this time, and the passage from John 11:25-26 reminded me of the great assurance and hope we have in life after death because of Christ.
25 Jesus told her, "I am the resurrection and the life.* Anyone who believes in me will live, even after dying. 26 Everyone who lives in me and believes in me will never ever die. (NLT)
My family felt it apt to have these verses inscribed on my dad's niche at the columbarium to remind ourselves, as well as others who visit the niche that through Jesus – our resurrection – we as believers will be resurrected, reconciled to God and reunited with one another.
Come 1 August, it will be four months since my dad left us and I miss him terribly, some days more than the others. But with every passing day, and every moment I miss him, I know that he is now in God's presence with other saints. Knowing that I will see my dad again because of Christ is the greatest condolence I can ever ask for.
https://ymi.today/wp-content/uploads/2013/08/the-greatest-condolence-in-death.jpg
536
800
Joanna Hor
https://ymi.today/wp-content/uploads/2017/05/ymi-logo-black-3.png
Joanna Hor
2013-08-05 10:00:39
2018-06-20 16:02:28
The greatest condolence in death