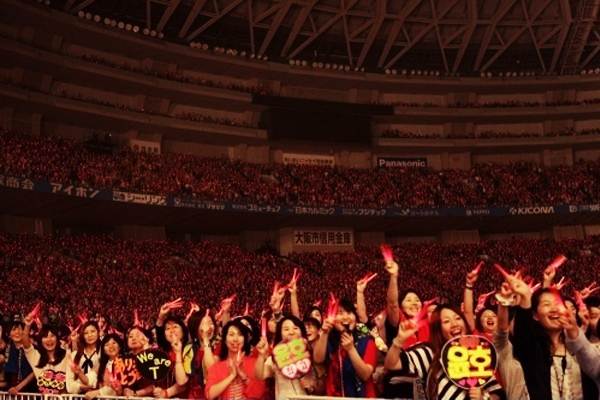 By Sheryl Tay, Singapore
Korean drama and music have thrived in the past half-decade. With the onset of pop icons featuring in drama series and celebrities making guest appearances in reality TV programs, there has been a wave of interest in Korean pop culture by audiences all over the world. This phenomenon is commonly known as the Korean Wave (K-Wave).
Its splashes become evident when we see hundreds of teens flock to airports to welcome and send off their favorite K-pop idols and when thousands of youth make it a point to queue overnight to purchase tickets to attend their concerts. Many youth model after their pop idols. They want to look like them and think like them. After all, that's what fans do.
But such devotion could spell danger when they cause us to lose sight of God. We need to be careful not to put too much time, money and thought on K-drama and K-pop. For some of us who are already caught in it, we need to control this obsession. We need to ask ourselves, Have we compromised our commitment to God because we are now more committed to following these stars? If yes, we have replaced God with these idols whom we deemed as more important than God.
James 1:2-18 gives us insight into how we might deal with such an obsession.
Firstly, we need to persevere in staying true to God, even when the going gets tough. James says in verse 4, "Perseverance must finish its work so that you may be mature and complete, not lacking anything" (James 1:4 NIV). And we need to persevere in fixing our eyes on Jesus so that we may be "transformed into his image with ever-increasing glory, which comes from the Lord, who is the Spirit" (2 Corinthians 3:18).
Secondly, we need God's wisdom in overcoming such obsessions. James 1:5 says, "If any of you lacks wisdom, you should ask God, who gives generously to all without finding fault, and it will be given to you." We need His discerning Spirit to guide us in drawing the line between the simple pursuit of interests and the relentless chase after pop idols.
Thirdly, when we ask God for wisdom, we need to have faith that He will give it to us. In his letter, James goes on to say, "But when you ask, you must believe and not doubt, because the one who doubts is like a wave of the sea, blown and tossed by the wind" (James 1:6). We can trust that God will give us wisdom when we ask for it because He loves us abundantly. Moreover, He delights to give good gifts to those who ask Him (see also Matthew 7:11).
With perseverance, wisdom and faith, we can keep in check our obsession with not only K-pop idols, but all other idols that could take our Father's place in our hearts.
So let us be wary of the latest crazes promoted through the media and be wise, so that we are not tossed about by the wave.
https://ymi.today/wp-content/uploads/2013/08/Survivin-the-K-Wave.jpg
400
600
Contributor
https://ymi.today/wp-content/uploads/2017/05/ymi-logo-black-3.png
Contributor
2013-08-28 10:00:15
2014-12-31 11:08:44
Surviving the K-Wave