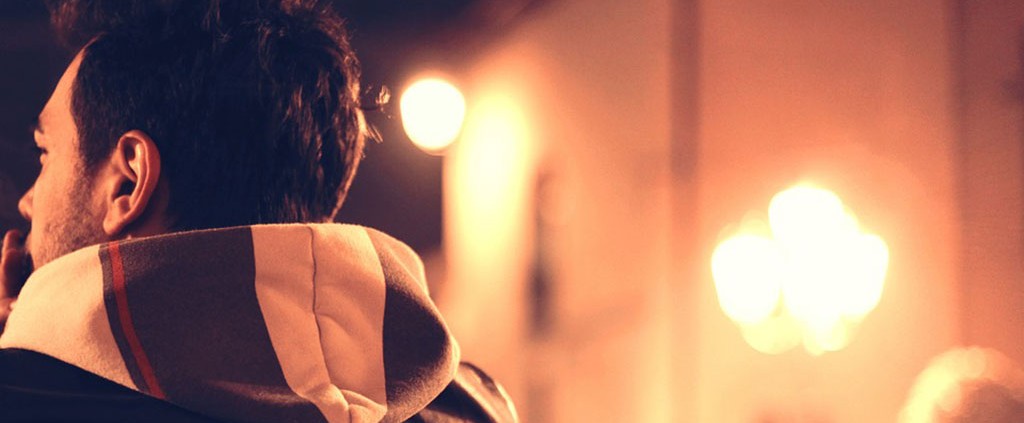 By Anonymous, Singapore
If you're a Chinese like me, then you're probably no stranger to tough love. Now don't get me wrong, I'm not saying all Chinese parents hit their kids, but it's a fact that China has been receiving much flak for its infamous corporal punishment in the home. We even have a mandarin proverb, which literally translated means, "Beating is a sign of affection, scolding is a sign of love."
Before I go on, let me make it clear, I'm neither condoning physical discipline, nor am I condemning it. Honestly, I feel that it has developed positive traits in me that I would otherwise not have had my father decided to "spare the rod and spoil the child." On the other hand, it has given me scars—emotional scars (now that the physical ones have long faded away) that will develop issues for me until I can finally resolve them.
Another thing I would like to put out there is that I'm not trying to garner your sympathy nor generate anger toward my father. The point of this article, believe it or not, is more of a therapeutic exercise for me than it is a sharing session. That said, I still hope you will be able to take home some lessons I've learnt. Oh and before I forget, a Happy Father's Day in advance.
The last happy experience I had with my dad—that is as I could remember—is when he was bouncing me on his lap as a child at a restaurant. Other than that, our relationship throughout the years to come have been more of a formal one, and more often than not, filled with torment for me (I'm pretty sure he suffered too).
In his defense, I wasn't the most well behaved child. According to my relatives, my misbehavior seemed to be because I was born in the zodiac year of the monkey and that I had two hair whorls—both are "signs" of a headstrong, misbehaving, and naughty child.
As a result, I've spent many nights in the dark, sobbing with copious amounts of dribbling snot as I knelt on LEGO tiles while pulling hard on my own earlobes. My siblings suffered the same fate too.
When I was 12, something came over me and I retaliated, fighting tooth and nail to retain my right to do what I wanted. I won't go through what I did to my father because I am still ashamed of it, but when it was over, he was lying on the floor clutching his chest while hyperventilating as I sneered in his face.
It was then that I first witnessed the prowess of my anger, without understanding how weak it actually made me. I began to harness it more when relating with my parents, using death threats and twice, even kitchen knives to get my way. Even after I accepted Christ (I was never really a faithful church goer), I was unable to get rid of that tightly wound Jack in a Box.
Years later, anger has still gotten the best of me. Tempers flared and rage bellowed earlier this year, ending with my father being carried away to the hospital because of a heart attack. And as he was on the stretcher, I cursed him and my mother, blaming everything on them.
As the adrenalin and testosterone levels dipped, I was left alone in my room bawling my eyes out in prayer for his recovery. It was then, in that cold moment, that I realized I needed professional help.
My refusal to rely on medication led me to a Christian counselor, who after listening to my woes, helped me understand my root problem and told me to stop using my anger to communicate with my parents, to let go of all my grievances toward them, and for me to stop trying to heal the relationship. His most valuable piece of advice was to place my trust in the Father above. The exact same Father, who in spite of my numerous times of backsliding and loss of faith, has never forgotten me. "If we are unfaithful, he remains faithful, for he cannot deny who he is" (2 Timothy 2:13 NLT).
Months have passed since my father was released from the hospital, and we haven't really spoken since, let alone look each other in the eyes. And as Fathers' Day looms around the corner, things will only get more tense and awkward. I cannot tell what will happen in the future between my father and I, but I know that the Lord will be alongside me the entire way. He is able to change me and help me to do the right.
All of us used to live that way, following the passionate desires and inclinations of our sinful nature. . . . But God is so rich in mercy, and he loved us so much, that even though we were dead because of our sins, he gave us life when he raised Christ from the dead. (It is only by God's grace that you have been saved!) . . . So God can point to us in all future ages as examples of the incredible wealth of his grace and kindness toward us, as shown in all he has done for us who are united with Christ Jesus (Ephesians 2:3-7).
https://ymi.today/wp-content/uploads/2013/06/Tough-Love-A-reflection-from-an-ashamed-son-.jpg
613
1024
Contributor
https://ymi.today/wp-content/uploads/2017/05/ymi-logo-black-3.png
Contributor
2013-06-14 00:15:08
2014-12-18 13:14:41
Tough Love: a reflection from an ashamed son