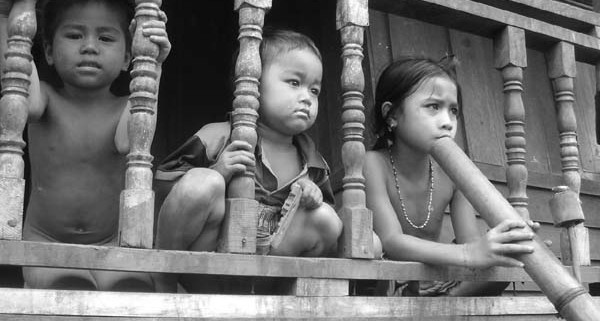 By Sheryl Tay, Singapore
I didn't go to Cebu with a group of strangers. I know them. In fact, I see them every Sunday. We are in the same cell group. I remember thinking to myself before the trip, Well, I know these people. What can possibly go wrong?
But problems did arise. First, my teammate who was supposed to assist me in planning the program was caught up with other concerns. As such, I had to develop the program pretty much on my own. Second, though I wasn't placed in charge of logistics, it eventually became my responsibility too. Third, because of all the bitterness and miscommunication, I couldn't carry out my assigned tasks properly. We couldn't confirm the program till the night before flying off to Philippines. And my team leader and I almost got into a conflict because of this. As a result, I could not focus on God. I could not focus on what we were there for. All I could think about was the strained relationship among team members and my incapability in fulfilling my role as the person in-charge of program. I was infuriated, upset, and disappointed.
But, this was what God probably saw: The team was excited to go for the trip. It would be an eye-opener for them to see the work He is doing in Cebu and Dumaguete. It would be a great time of bonding for team members, and through it, they would be more closely connected to each other than before. But one by one, the team members got distracted. Some were distracted by what they had to do. Some were distracted by their gadgets. Some were distracted by other people getting distracted. But amid all of that, His work would still continue, both His work within the team and His work in Cebu and Dumaguete. Nothing was going to distract Him from doing His work. And so He continued.
His work within the team: The trip allowed the team to spend more time with one another and through that, we got to know our fellow cell group members better. We are now more in touch with one another's lives. We also gained a chance to see and hear firsthand the work that God was doing, and we saw that the body of Christ is much bigger than we had imagined. We also experienced the love and hospitality shown by our hosts and are blessed with the means to keep in contact with them, even when we are so far apart. Our eyes were opened to see the needs of people who have not known God and we realized that there is so much more we can do for His kingdom.
His work in Cebu and Dumaguete: Kids were being ministered to. They were fed spiritually through Bible stories, songs, and crafts. Families living in squatter villages were shown God's love. They saw God's power and love working among them as He answered prayers. Youth were encouraged by team members' testimonies to press on in pursuing God amidst their studies and not be distracted by worldly concerns, even when the going gets tough.
Looking back, I realize that no matter how frustrating our situations, no matter how dreadful our thoughts and attitudes, God always has His ways of turning our situations around, so that when we rise, we emerge victorious in His name.
2 Corinthians 11:26 says "But he said to me, 'My grace is sufficient for you, for my power is made perfect in weakness.' Therefore I will boast all the more gladly about my weaknesses, so that Christ's power may rest on me" (NIV).
I have learnt not to be ashamed of my shortcomings and iniquities, for Christ's power is shown to be great through them!
https://ymi.today/wp-content/uploads/2013/06/children.jpg
382
600
Contributor
https://ymi.today/wp-content/uploads/2017/05/ymi-logo-black-3.png
Contributor
2013-06-17 10:00:45
2013-12-18 12:15:24
How God Saved the Day: A Recount