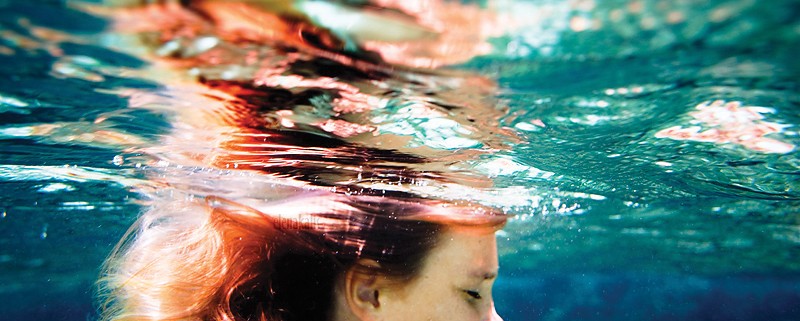 By Kathleen Isabela Calaunan
I accepted Christ when I was 11. Before that, I had been attending church, just going through the motions. But deep down, I knew that there was so much more.
When I chose to trust in Jesus, I guess it's pretty safe to say that I felt somewhat relieved. It felt like a baggage I'd been carrying on my shoulders, for the longest time, had been taken away. I felt calm. Personally, I am a neurotic person and the slightest thing leaves me anxious. But that day, I felt so calm. Like anything bad could happen to my world and I knew it would be okay, because God could handle it.
But life hasn't been smooth sailing since. Then again, following Christ does come with a price. As a teen, it's easy to get carried away by the things of the world. It's hard to trust God during the Trial Times (a name I gave to periods when things get rough) because we don't know why He allows such things to happen. And it can get really frustrating at times.
But if there's one thing the Bible has taught me, it is to have faith in our Lord. Psalm 27 is one of my favourite passages.
"The Lord is my light and my salvation; whom shall I fear? The Lord is the stronghold of my life; of whom shall I be afraid?" —Psalm 27:1
I simply love Psalm 27. The words in the passage keep me calm and let me know that everything is going to be okay. It gives me the confidence to believe that happy days will definitely come. I have pasted a note at the wall opposite my bed that says, "Wait for the Lord; be strong, and let your heart take courage; wait for the Lord" (Psalm 27:14).
As I look back on my walk with God, there are definitely times when I really just wanted to back out on God and give up, but He has seen me through the good times and the bad; and for that, I am incredibly grateful. He promises to be there for me and loves me when it seemed like no one else could, or when I thought He would cast me aside for sinning time and time again.
The Lord our God will never leave us nor forsake us. If you, like me, are easily scared, remember that God is in control and that He can handle it. You might possibly doubt it, but He can do wonders and miracles!
https://ymi.today/wp-content/uploads/2013/04/whom-shall-i-fear.jpg
533
800
Contributor
https://ymi.today/wp-content/uploads/2017/05/ymi-logo-black-3.png
Contributor
2013-04-10 10:00:32
2014-12-31 11:23:29
Whom Shall I Fear?