By theepaphroditus
"Think of all the hostility He endured from sinful people; then you won't become weary and give up." (Hebrews 12:3 nlt)
I am sure that for those of us who desire to live a holy life in a crooked and evil world, you have at some point in time feel very weak, tired, listless, and perhaps hopeless. As a result, you might even toy with the idea of withdrawing from the Lord.
I have experienced it (very often in fact!). But God knows our needs and, in His unique ways, fills our dry and thirsty hearts once more.
For example, in Psalm 8 and Psalm 19, we see that God uses the beautiful views of the universe to lift up our spirits. Through the wonder of nature, we are reminded that our omnipotent God looks after this great world with His consistent and pure love. He cares for us too.
God also uses the fellowship and loving care of brothers and sisters-in-Christ to strengthen our souls and encourage us to follow Christ. We see this in Proverbs 17:17 and 1 Samuel 23:16.
That's not all! God also uses the Bible verses that we have stored up in our hearts and mind to refresh us. He uses praise songs and hymns too. Personally, I could recall two incidents where the Lord suddenly brought to mind song lyrics to strengthen me when I was feeling weak and desperate in the faith journey.
Last night was one such incident. While at the church prayer meeting, the song "When I remember that He died for me" suddenly echoed in my mind. The lyrics are:

When I remember that He died for me,
I'll never go back anymore.
When I remember that He died for me,
I'll never go back anymore.
No-no, never-never, uh-uh-unh, no way!
I'll never go back anymore.
No-no, never-never, uh-uh-unh, no way!
I'll never go back anymore.
Wow! I was comforted by the words and could only say "Thank You, Lord!" He is our Provider and Comforter. He is there for us who truly longs to live for Him. He will not let us struggle alone! For the Bible says: "The eyes of the Lord search the whole earth in order to strengthen those whose hearts are fully committed to Him" (2 Chronicles 16:9).
Are you currently feeling weak, tired, listless, hopeless and perhaps even thinking of withdrawing from the Lord? Turn your eyes and minds to remember your past experience with God, for perhaps God is at the present taking you through another experience as wonderful as—if not better than—that one.
Take time to see the universe He has created!
Take time to share your feelings with your fellow believers in church!
Take time to recall your favorite passages in the Bible that you have highlighted before!
Take time to listen to praise songs. Sing those praises again!
Tonight, God has once again showed His comfort to me through a song of praise, and I would like to share with you the abundant blessings that I have received through it.
Remember Christ, who died for us, always!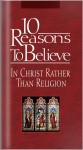 Is having religion in our lives enough? To learn more about having a deeper relationship with God, and what it means to let Him be the lover of our souls, read 10 Reasons to Believe in Christ rather than Religion.
https://ymi.today/wp-content/uploads/2011/03/when-i-rem-that-he-died-for-me.jpg
3471
5212
Contributor
https://ymi.today/wp-content/uploads/2017/05/ymi-logo-black-3.png
Contributor
2013-03-29 10:00:07
2014-12-08 12:07:34
When I Remember that He Died for Me