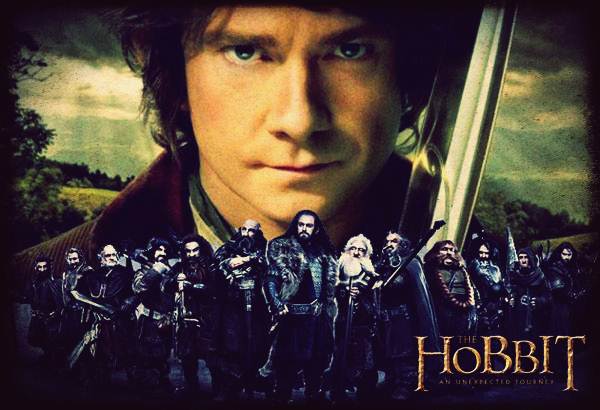 By Megan Low, Singapore
In a classically professional method of preparing him for the journey ahead, Bilbo Baggins is presented with a contract listing the responsibilities required of him by the traveling party. Nothing short of heroism is desired from him. But along the journey, Thorin Oakenshield the exiled dwarf king is convinced that their greatest mistake is in bringing the little hobbit along. Thorin declares, "He's nothing but a burden; he never should have come."
Unlike Bilbo whose merit and hence acceptance by the group is a constant debate throughout the story, we don't have to prove our worth to God because He knows our value and potential—better than anyone else. He formed us, determines our past, and shapes our future. He knows us completely. And He doesn't require us to be heroes. Micah 6:8 draws out this point simply and clearly. All that He requires of us is that we "act justly and to love mercy and to walk humbly with [our] God."
Gandalf highlights the importance of such trifling neighborly acts when he notes, "I have found it is the small everyday deeds of ordinary folk that keep the darkness at bay. Small acts of kindness and love."
When asked why he has chosen the hobbit for the mission, Gandalf replies, "Why Bilbo Baggins? Perhaps it is because I am afraid, and he gives me courage." Simple folks can add courage to spiritual giants. On the same note, not many of us are called to heroic demonstration of faith, but we can support those who are by our childlike faith and simple obedience.
Finally, at the last scene of the film, Thorin exclaims in recognition of Bilbo's value toward their quest, "Loyalty, honor and a willing heart—I can ask no more than that." He adds, "Never have I been so wrong in my life." The hobbit's courage in not abandoning them during their times of difficulties and his simple desire in helping them recover their own homeland becomes a source of strength for the whole group.
Perhaps it has already occurred to you that God is essentially asking the same things of us. May we continue to be faithful in acting justly, loving mercy, and walking humbly with God—for that is what God requires of us. He will ask no more than that.
https://ymi.today/wp-content/uploads/2013/01/hobbitpic.jpg
410
600
YMI
https://ymi.today/wp-content/uploads/2017/05/ymi-logo-black-3.png
YMI
2013-01-02 10:00:51
2014-12-08 21:47:28
No More Than That