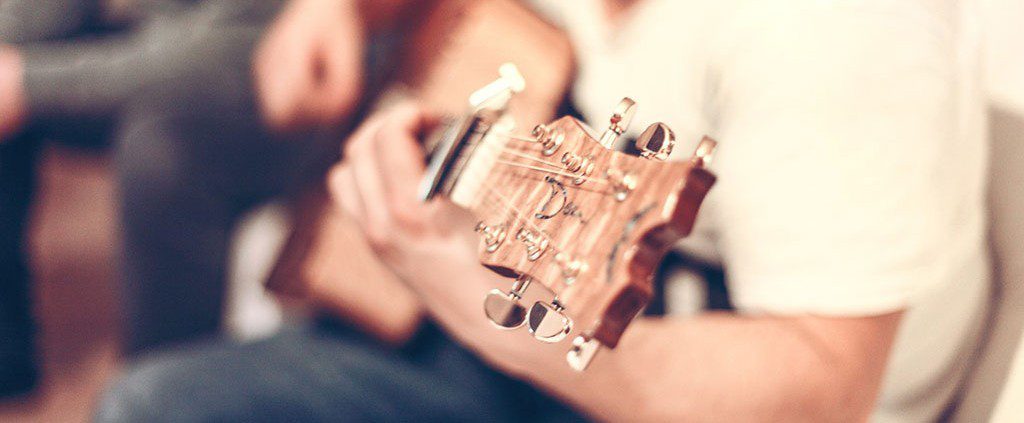 "The Heart of Worship" is an immensely popular song sung in many churches throughout the world. But my first impression of the song was that it's rather ironic—what kind of song would start with the words "when the music fades"?
Singer and songwriter Matt Redman explains that the song originated at a time in his church when it was felt that there was no sense of meeting with God and bringing Him a sacrifice of praise during the Lord's Day. Hence the church decided to temporarily cut out the singing time, and have the congregation simply sit there in silence. This is what is referred to in the second line ("All is stripped away"). What happened was that gradually people started praying and singing songs spontaneously. As a result, Redman felt that the heart of worship was restored in his church. People do not just come to communal worship to get something from it, but they bring something to God in worship.
How about us? How many times have we attended a worship service subconsciously expecting to acquire something from it? When I was in boarding school, I often found myself looking forward to the Christian Fellowship meetings that we had every Wednesday night. But I was looking forward to the therapeutic effects of gathering together under the moonlight and singing catchy songs together, more than worshipping God.
Well, there is nothing wrong with enjoying the fellowship of believers, or even with getting pleasure from the environment and music around you during a worship session. But when that is the only thing we look forward to in our time of communal worship—then there is a danger of missing the heart of worship.
Romans 12:1 says "offer your bodies as living sacrifices, holy and pleasing to God—this is your spiritual act of worship." Firstly, we desire to offer "holy and pleasing (sacrifices) to God." Christian worship is hence a conscious and deliberate focus on God. It should solely be "all about You, Jesus, all about You." Secondly, we offer "our bodies as living sacrifices." Our whole being—mind and hearts, hands and legs—is involved during worship. We worship in spirit and in truth. We clap our hands, nod our heads, and even jump up and down during a worship service, because we consciously decide to worship God by doing so.
As Matt Redman says, spontaneity and dynamic worship is an important thing. However, it must always be tempered by a self-introspection on whether that spontaneity is motivated more for our good or God's glory. By following this principle, a worship service is not merely a unique time we set aside every week to praise and worship God; it is also a continuation of the regular spiritual act of worship that we are engaged in 24/7.
Written By Daniel Gordon Ang for YMI
https://ymi.today/wp-content/uploads/2011/08/Heart-of-Worship2.jpg
613
1024
Contributor
https://ymi.today/wp-content/uploads/2017/05/ymi-logo-black-3.png
Contributor
2011-08-10 08:56:54
2014-12-31 10:10:41
Heart of Worship