By David Wong, 21, Singapore
David confessed to Nathan, "I have sinned against the Lord." Nathan replied, "Yes, but the Lord has forgiven you, and you won't die for this sin." —2 Samuel 12:13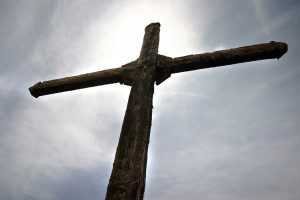 Imagine you were Uriah's parents. Imagine you were in the king's courts when prophet Nathan confronted king David of his sin. You hear Nathan's searing indictment, "You are the man!" Just then, your heart sinks. You come to the bleak realization that the death of your son was not merely the result of being killed in battle. Instead, it was a carefully orchestrated murder plot by the king to cover his adultery with your daughter-in-law.
Shock gives way to anger and hatred toward David. You hear David acknowledging his sin, but that's not all you want to hear. You want to hear Nathan pronouncing God's judgment and justice upon David's life. Instead, you heard the most ridiculous and unjust statements ever: "The Lord has forgiven you, and you won't die for this sin" (v.13). A mere acknowledgment of sin resulted in God's forgiveness. At this moment, your anger turns toward God. You cry out, "Where is the justice? How can You forgive him just like that? Don't You understand that he killed my son?"
How can God be just and yet forgiven David just like that? This is radical grace. But it was also unjust grace… or so it seems.
The Old Testament points to Jesus in various ways. One way, as we saw in the study of David's love for Mephibosheth, is that some bible characters reflect Christ and portray some aspects of God's character. Another way, as we have seen last week, is by giving us an imperfect picture so that we would look beyond for someone much better. Similarly in today's story, the forgiveness of King David gives us an incomplete picture of which the New Testament will complete.
So how was it that David could be forgiven? The Bible tells us that David's forgiveness was made possible only because of Jesus. In Romans 3:23-25, it says, "For everyone has sinned; we all fall short of God's glorious standard. Yet God, with undeserved kindness, declares that we are righteous. He did this through Christ Jesus when he freed us from the penalty for our sins. For God presented Jesus as the sacrifice for sin. People are made right with God when they believe that Jesus sacrificed his life, shedding his blood. This sacrifice shows that God was being fair when he held back and did not punish those who sinned in times past." [emphasis added]
David was forgiven not because he was a man after God's own heart. It was not because he had an excellent record of good deeds. Such thinking will only create legalism and moralism in the church and in our life! David's good deeds count as nothing! God could justly forgive David because one day, God would punish David's adultery on Jesus. Jesus died for David's adultery and murder.
Likewise, Jesus has died on the cross for our sins! This is the good news! Rejoice because if you confess your sins, God is faithful and just to forgive you and make you clean (1 John 1:9). In the same way David's confession was followed immediately by forgiveness, so it is for us! Our confession of sin, in Jesus' name, will immediately be followed by forgiveness from God! Rejoice, and give praise and glory to Jesus!
As we end off this series, my hope and prayer is that these articles will lead you to greater praise and greater treasuring of Jesus. May it also prompt you to consider how the stories of the Old Testaments fit into God's bigger story of redemption.
Soli Deo Gloria; Glory to God Alone.
Read the entire series!
An Introduction
Part 1 – Crippled but Accepted
Part 2 – Brought Near
Part 3 – David and Mephibosheth
Part 4 – I am Pregnant
https://ymi.today/wp-content/uploads/2011/04/dwong-6-jesus-died.jpg
2048
3072
Contributor
https://ymi.today/wp-content/uploads/2017/05/ymi-logo-black-3.png
Contributor
2011-04-29 00:01:03
2014-12-08 12:10:22
Jesus Died for King David | King David & King Jesus