By David Wong, 21, Singapore
Later, when Bathsheba discovered that she was pregnant, she sent David a message, saying, "I'm pregnant." —2 Samuel 11:5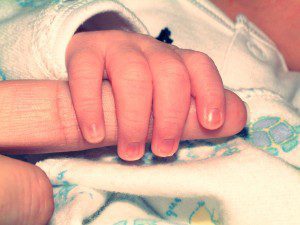 Samuel chapter 11 opens with David neglecting his kingly duties. It leads to adultery, and culminated in the murder of an innocent man. This week, we will briefly examine the fall of king David, and how it points to Jesus.
King David wanted to satisfy the lust of his eyes (2 Sam. 11:2). He threw caution into the wind and sent his men to take Bathsheba to him. After the one-night dalliance, Bathsheba became pregnant. At that time, Bathsheba's husband Uriah was fighting a war against the Ammonites. There was no plausible explanation for the pregnancy except adultery. David devised a plan to get Uriah to sleep with Bathsheba in order to hide the cause of the pregnancy. When this failed, David connived to murder Uriah in the battlefield. He then married Bathsheba quickly to cover up his sins. Months later, Bathsheba gave birth to a son, and the chapter ends with the only reference to God in the entire chapter: "But the Lord was displeased with what David had done."
In this chapter, we see the man after God's heart (Acts 13:22) running after the lust of his own heart. We see the shepherd of Israel, the man who looked with godly kindness upon Mephibosheth (2 Sam. 9), becoming a selfish and ruthless murderer.
This is an accurate reflection of us. Some times, when passion and love for God abound, we do costly sacrificial acts of love for God and others. Yet, often times, we fail to reflect Him. We stumble. We are weak. Though we may not commit adultery or murder physically, we have committed them in our hearts and minds and are likewise guilty (Matt. 5:21-30).
Our leaders—be it our youth leaders, cell group leaders, or pastors, fail too. We could at times be disappointed or even disillusioned by their bad conduct or behavior.
The insufficiencies of David point to another King that will come. One that will be the perfect Ruler. One that is sinless who obeyed God fully. One that promises to be faithful to us even when we commit adultery against Him and act like whores by running after idols (Hosea 3).
This is our Savior and King, Jesus. This is our Perfect Leader. Yes, we are weak and frail. But we have a Representative that stands on our behalf before God who never fails. Yes, we have leaders that stumble. But we have a Leader that will lead us in perfect righteousness.
As we look at the failings of David, may it stir within you a yearning for someone better—this person is Jesus.
Stay tuned.
https://ymi.today/wp-content/uploads/2011/04/dwong-5-pregnant.jpg
1536
2048
Contributor
https://ymi.today/wp-content/uploads/2017/05/ymi-logo-black-3.png
Contributor
2011-04-22 00:01:41
2014-12-08 12:11:21
I am Pregnant | King David and King Jesus