By David Wong, 21, Singapore
The king then asked him, "Is anyone still alive from Saul's family? If so, I want to show God's kindness to them." Ziba replied, "Yes, one of Jonathan's sons is still alive. He is crippled in both feet." "Where is he?" the king asked. — 2 Samuel 9:3-4 (nlt)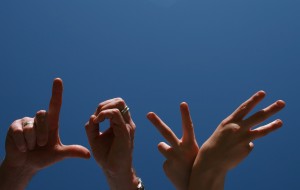 King David's desire to show kindness to the house of Saul flies against cultural norm. In those days, when kings took power, one of the best ways to preserve power was to annihilate the previous king's family—every single one of them. Instead, King David sought to show kindness. He wasn't doing it to make himself look good, but he wanted to "show God's kindness to them."
In response to King David's enquiry, Ziba revealed that Jonathan had a son who is still alive. But notice what Ziba said immediately after that: "he is crippled in his feet." No name mentioned. Rather, what was given is a description of his deformity. According to Beth Moore, "Physical deformity was a great source of shame in the ancient world. Ziba's choice of words and timing intimates he might have suspected that son's handicap to disqualify him from anything the king sought."1
However, instead of rejection, the king replied with three simple words, "Where is he?" Despite the son's handicap and deformity, the king did not back out on his earlier intention. He harbored no second thoughts. When David learned that one of Jonathan's son is alive, he asked for Mephibosheth's whereabouts so that he might bring him into his courts.
Similarly, God desires a relationship with us despite of our sinfulness and imperfection. We read in Romans 5:8, "But God showed His great love for us by sending Christ to die for us while we were still sinners."
May this reflection be a reminder of God's unconditional love toward us.
Notes:
1. Beth Moore, A Heart Like His (Singapore: C.O.S. Printers, 2002), p. 158

https://ymi.today/wp-content/uploads/2011/04/dwong-3-crippled.jpg
2228
3516
Contributor
https://ymi.today/wp-content/uploads/2017/05/ymi-logo-black-3.png
Contributor
2011-04-08 00:01:23
2014-12-08 12:09:09
Crippled but Accepted | King David & King Jesus