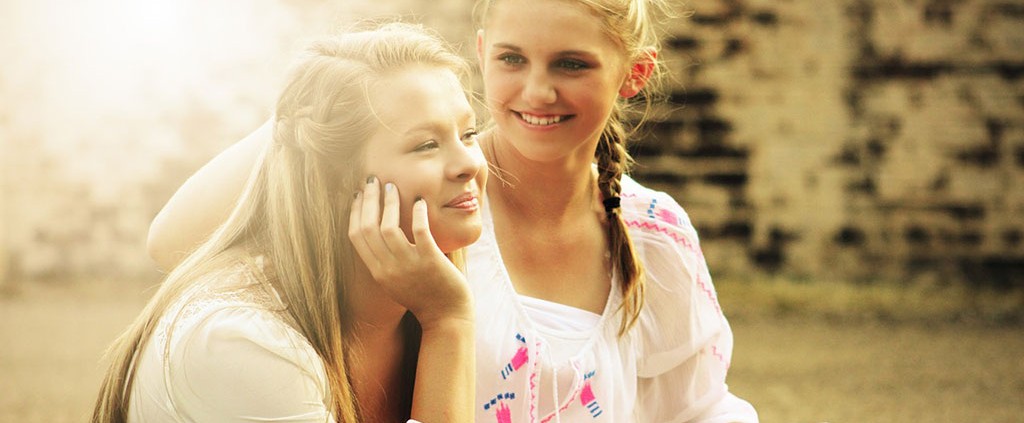 By Cioloca Tabita,  Romania
When I saw the announcement that invites us to share our thoughts on the subject of friends and love, I told myself to give it a shot. Why? I do not have that many friends as to be an expert on this subject, but I have one Friend that counts more than any other.
In my fifth grade, I sat beside a nice girl who was also a Christian (there are few teens who love God and believe in Him in Romania) and we became best friends. Even though we sat at the same desk, we were constantly sending felicitations, drawings and thoughts to each other. On every card, we wrote "for my best friend."
However our friendship drifted apart the following year. I tried to work things out but I don't know what happened. In a strange way I was glad, because she disappointed me in her manner of speech and conduct. She didn't seem to behave like a Christian. She was cheating in tests and she was perpetually having crushes on guys. But those were hard moments. I felt abandoned and lonely. It seemed that I had no friend. I know that Jesus was my friend but I wanted a friend whom I could feel is here—near me. With my brothers and sisters, we often argue and have disagreements. During those days, I would often sit in the bathroom and cry. I asked God for a new friend who is trusty and worthy.
In the seventh grade, a new girl joined our class. I liked her and we became friends. Not best friends but good friends. I felt a little sunshine from God. She wasn't a Christian but she's open to find out more.
Now we are in the same class and we sat at same desk in high school. She became my best friend. I talk with her about God and I try to be an example. Maybe one day she will receive Christ into her heart.
As humans, we will inevitably disappoint one another. But there is One who never disappoints—God. I don't know if I could ever be as good a friend as God is to me. He never stops loving and caring for me. And He says "I have loved you, My people, with an everlasting love" (Jeremiah 31:3). Another encouraging message from God is in Isaiah 43:4 "Others were given in exchange for you. I traded their lives for yours because you are precious to Me. You are honored, and I love you". God is the only One who doesn't judge us by our social status, wealth or knowledge. He loves us for who we are because He created us.
I wish that everyone would know God. For many so-called "friends" can become fast strangers but God alone is our faithful Friend. Moreover, friends are a precious gift and God is the Giver!
https://ymi.today/wp-content/uploads/2010/02/Friends.jpg
613
1024
Contributor
https://ymi.today/wp-content/uploads/2017/05/ymi-logo-black-3.png
Contributor
2010-02-22 00:05:40
2014-12-18 15:10:53
Friends